Today saw another really good Pi jam in Exeter.
Demonstrations included a Pi based home automation system,  which also included a webcam which takes a photo of whoever presses the doorbell and e-mails you a picture.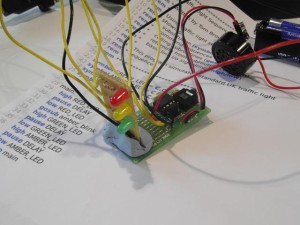 Led Traffic lights ( I think this is PIC based) – Tom Brough
Toms latest robot (crazy Ivan)  this moves around, and can turn randomly and move forward again.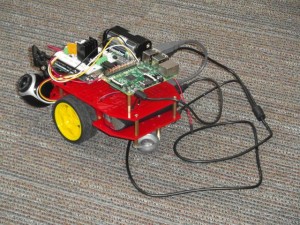 Sadly marco mark 2 had a problem, so was here but just not working as planned.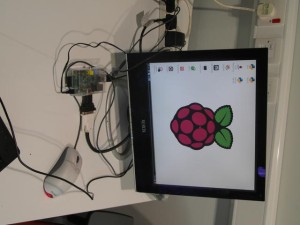 Pi Ready for eager coders to use.
Lots of people with new Pi's in need of set up. so I did quite a bit of support here,  also minecraft-pi was popular and people seemed to like my modification which drops tnt blocks over grass.
Robots will make another appearance at next weeks Torbay Pi Jam 14th March, Paignton Library from 13:00