I decided to write this in light of the recent security issues around gpg. or more  to the point around HTML email and how this can be used to exploit encrypted e-mail.  I am not an expert at this.
This applies to Thunderbird e-mail client
Edit (menu) -> Account Settings – Composition & Addressing –
In this box un-tick  'compose message in HTML format'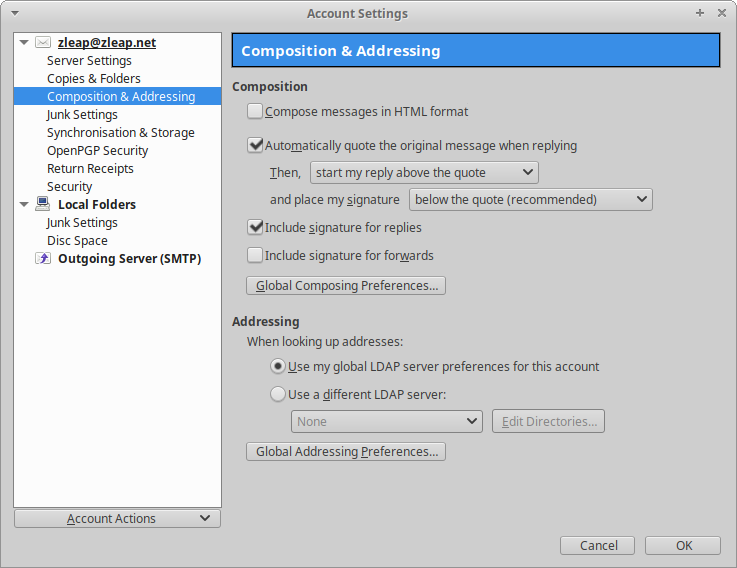 You can also do the following.
Under edit menu you can also click on
edit – preferences – composition – send options
(may need to select general tab)
Tick send in plain text if possible
select
convert message to plain text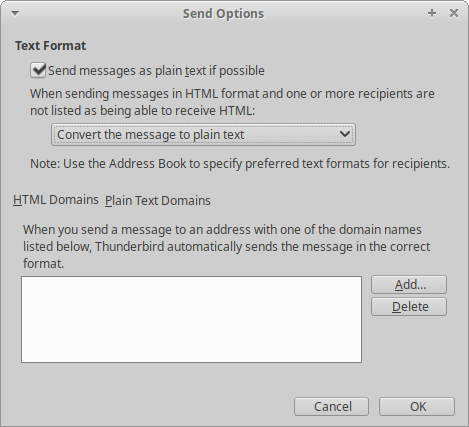 You should also ensure that HTML e-mails are not rendered in the client automatically   Thunderbird has a preferences tab in the e-mail content display window,   if you click on this there is an option to display remote content.
Hopefully this will help anyone who is unsure.  Clearly, the usual advice applies here, in that each client is different and there are different versions of clients.  So you may have to LOOK for various options.