DEVON AND CORNWALL GNU/LINUX USER GROUP
http://www.nikeairmaxfreedom.com nike air max 95
---
The aims of the Devon and Cornwall GNU / Linux user group are :
To help users of all ages / backgrounds find other users of GNU / Linux and Free software
To provide a friendly support network where questions of any level can be asked
To provide informal support, promotion and advocacy  to local people / business and industry with regard to the implementation and use of GNU / Linux and Free software OR to provide a links to people who can support this on a more formal level.
To provide support,  including promotion where possible to events or other activities in the region.
To provide access to support materials,  documentation and educational opportunities which help people use and learn about GNU / Linux & Free software.
Hopefully demonstrate there is a active and vibrant community and IT industry in the South West of the UK.
The Devon and Cornwall GNU/Linux User Group is for anyone who uses – or is interested in using – Free, Libre and Open Source Software.  The group is made up of a wide range of people from home users to professionals and between us we have a wide range of experience and knowledge. Please feel free to join our discussion mailing list( where most of the discussions take place). or you can chat with us on IRC (chat).
Members in South Devon are involved in running the Torbay Raspberry Pi & Arduino jam.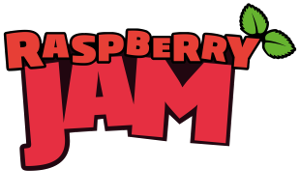 Please click on logo to be taken to the Torbay Tech Jam website.