Linuxmint – Time-date settings
Applicable to : Mint 17.1 : Rebecca – Cinnamon desktop   To Access the mint time and date settings, click where the time and or date is in the bottom right hand corner (by default it just shows the time).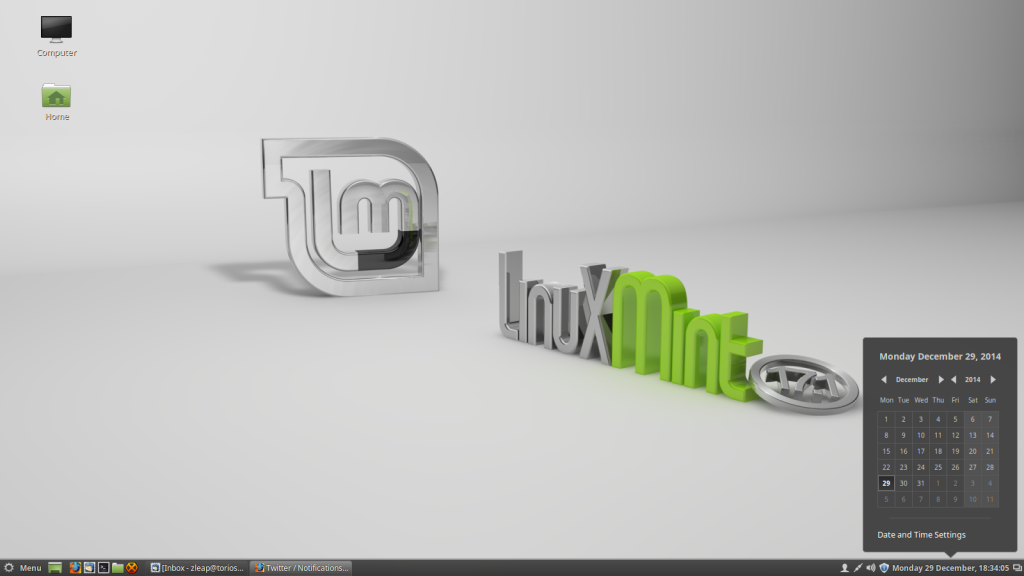 Select "Time and Date Settings" from the menu,  You will then be presented with the settings dialogue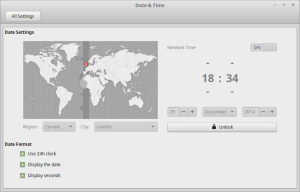 To change the time you need to click unlock, you can also change the time zone.  by clicking on the map. The 3 tick boxes are as follows 24 hour clock Display date Display Seconds These can be turned on / off without admin rights. By default network time is ON To change these other settings including the time / time zone you need to click "unlock" enter the admin password (or your password if you are an admin account holder).

mint tutorials by Paul Sutton is licensed under a Creative Commons Attribution-ShareAlike 4.0 International License.