RASPBERRY PI & ARDUINO JAMS
 Please click link below to be taken to the
Eventbrite ticket page for this event.  Tickets are FREE. Please read on for more information.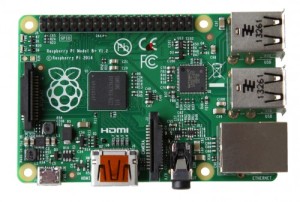 What is the Raspberry Pi?
A single board computer costing around £28 (Model B+) or as little as aboiut £15 (Model A+) Created by the Raspberry Pi foundation with the aim of encouraging children and young people to take an interesting in coding, computer science and electronic engineering.
A Pi jam is a meet up for users or potential users of ALL ages and abilities and a chance to meet other users and share experiences / knowledge.
  Torbay Raspberry Pi & Arduino Jam:

Next Jam date: 11th April 2015
Time : 13:00 to 15:00
Place : Paignton Library and Information Centre
Location : Rooms 10/11/12.
There is a good mix of projects,  come along if you are a beginner and would like some help getting up and running or as a more experienced user wanting to showcase your latest creation.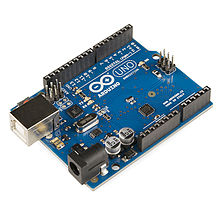 From wikipedia
Arduino is an open-source computer hardware and software company, project and user community that designs and manufactures kits for building digital devices and interactive objects that can sense and control the physical world. Arduino boards may be purchased preassembled, or as do-it-yourself kits; at the same time, the hardware design information is available for those who would like to assemble an Arduino from scratch.
| | |
| --- | --- |
| | |
This event is being run by members of the Devon and Cornwall GNU / Linux user group in co-operation with Torbay Library Services.
CONTACT INFORMATION:
Please feel free to e-mail me or tweet me for more information :
email : psutton@zleap.net
twitter : @zleap14
SAFEGUARDING
While I am the main organiser of this event I am supported by  STEM Ambassadors whom are both like myself FULLY DBS CHECKED.
MORE INFO
This is a community / family event,  school groups welcome too,  Demonstrations of projects also welcome.   The event is not limited to the Pi and Arduino, if you are coding laptop, running other Operating systems in a virtual machine,  or using other hardware similar to the pi such as those listed on this websites hardware page . You are more than welcome, in fact the more diversity the better.
THANK YOU
A big thank you goes out to everyone who comes together to make this possible,  including Tom and Gordon for attending and doing demos,
Torbay Library services for the room,
Parkside Green grocers in Victoria Square for putting up my poster,
and of course everyone who attends the event.