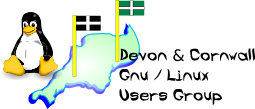 [ Date Index ] [ Thread Index ] [ <= Previous by date / thread ] [ Next by date / thread => ]
Re: [LUG] Laptop problem
Subject: Re: [LUG] Laptop problem
From: Neil <barnaby@xxxxxxxxxxxx>
Date: Wed, 6 Dec 2017 08:31:21 +0000
Content-language: en-GB
Delivered-to: dclug@xxxxxxxxxxxxxxxxxxxxx
Dkim-signature: v=1; a=rsa-sha256; q=dns/txt; c=relaxed/relaxed; d=dclug.org.uk; s=1507453562; h=Sender:Content-Type:Content-Transfer-Encoding:Reply-To:List-Subscribe:List-Help:List-Post:List-Unsubscribe:List-Id:Subject:In-Reply-To:MIME-Version:Date:Message-ID:From:References:To; bh=4hKAsggV1uQRPhWDGQAmibFuYNm9gOZ4DssVfBxAJ/I=; b=nE9Juqo+3FcTQcXPjOISbwVW9PMlgW+pg8DlmgMI1TjIEIDF9I5sWNVikEXnSv/pRb1kpvJlwc3fQup3zoewPyfRGJrNmBnPW2Go/5wy/4KSemZbd+PWEwwZbNRVQBK5F853ayXlFUMoOOB1vqFIFdPktomvbM5VZ0ywqFsqI+c=;
---

On 05/12/17 22:42, Julian Hall wrote:








Hi Neil,



I think on your system eth0 is mapped to wlp4s0. My reason for that is simply that it also mentions Mask:255.255.255.0 as mine does. Not being familiar with your system I don't know for certain but as it is a laptop I would guess p3p1 is the WiFi connection? That is just a guess as I am not an expert. If I /am/ right, and if Wifi is disabled that would explain it having no packets sent or received.



Kind regards,

Julian


Yes, it does look like it. But wifi is not disabled. This is a laptop which is close to the router but not connected to it by cable. All our laptops use our wifi.


Neil

--
The Mailing List for the Devon & Cornwall LUG
https://mailman.dclug.org.uk/listinfo/list
FAQ: http://www.dcglug.org.uk/listfaq

---