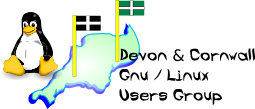 [ Date Index ] [ Thread Index ] [ <= Previous by date / thread ] [ Next by date / thread => ]
Re: [LUG] Ad blockers
To: list@xxxxxxxxxxxxx, Simon Waters <simon@xxxxxxxxxxxxxx>
Subject: Re: [LUG] Ad blockers
From: Martin Gautier via list <list@xxxxxxxxxxxxx>
Date: Mon, 27 Mar 2017 17:45:23 +0100
Delivered-to: dclug@xxxxxxxxxxxxxxxxxxxxx
Dkim-signature: v=1; a=rsa-sha256; q=dns/txt; c=relaxed/relaxed; d=dclug.org.uk; s=1475831162; h=Sender:Content-Type:Content-Transfer-Encoding:Reply-To:From:List-Subscribe:List-Help:List-Post:List-Unsubscribe:List-Id:Subject:References:In-Reply-To:Date:To:MIME-Version:Message-Id; bh=gwe91+5f/Yp/XlQF4NgbHgKVIGtheUN/Z2vq1TGIV3k=; b=k/io319IAmjXhzo+zNppXdfpl2teP3CP6VyqTWktWqpQY9dv3DHQBvT//Y8IjtVIHlhuENN8bvCzaPi3dFcGlARlpPQReRSXZAnWIal5R92EznZka3aN+bP5jw0yAi78VCMTMWfXCek48RqBgYlYflo9TVa7OAvwP62yM95NkX4=;
Dkim-signature: v=1; a=rsa-sha1; c=relaxed/simple; q=dns/txt; d=bnc3.mailjet.com; i=martin.gautier=3Dmyrnham.co.uk@xxxxxxxxxxxxxxxx; s=mailjet; h=message-id:mime-version:from:to:subject:date:list-unsubscribe:in-reply-to: references:x-csa-complaints:x-mj-mid:content-type:content-transfer-encoding; bh=RdVM7y5KDM/wcUDZZhYKDJkcQZM=; b=mLpBHutwMCIo3cKR3hgiPKxHfhvXT9gY5Sgbolm6bTB+ygBB5LH/Fv4+3 CEcQaW6J4PxxyNhQjYjvFzxL6rIbYKvqz99/wWhNxlwq2HV3KJahEVIeH+Vy jcdN5YhdKKrKZlXbJWyLg+y9P3PSej6lbrdYpanuc9iLknC7SnlMTg=
---



On 27/03/17 17:37, Simon Waters via list wrote:



Defrauding the advertisers rather than the site owner. Hmm



For what it is worth you can get that sort of software by opening unsolicited email attachments, but I can't recommend it as an approach.
There are legit ad-blockers for your browser that does this - specifically to keep websites running (financially) but hitting the advertising agencies and advertisers.


It's the agencies that need the real pain IMO

--
The Mailing List for the Devon & Cornwall LUG
https://mailman.dclug.org.uk/listinfo/list
FAQ: http://www.dcglug.org.uk/listfaq

---