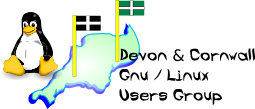 [ Date Index ] [ Thread Index ] [ <= Previous by date / thread ] [ Next by date / thread => ]
[LUG] Ad blockers
Subject: [LUG] Ad blockers
From: Neil via list <list@xxxxxxxxxxxxx>
Date: Mon, 27 Mar 2017 12:50:04 +0100
Delivered-to: dclug@xxxxxxxxxxxxxxxxxxxxx
Dkim-signature: v=1; a=rsa-sha256; q=dns/txt; c=relaxed/relaxed; d=dclug.org.uk; s=1475831162; h=Sender:Content-Type:Content-Transfer-Encoding:Reply-To:From:List-Subscribe:List-Help:List-Post:List-Unsubscribe:List-Id:Subject:MIME-Version:Date:Message-ID:To; bh=3Tz49cBhANgcafaA+8uvD0MBx45zql1uEuO/1DN/HUU=; b=PYAhRs3xN72qGCqhe26BIct1m1632o8vYh4wolBV/rsaNmKPpr9OxsT2qJ6PuCBHnJ0a7mmDedYLmR7oqwzZS99vsUu0yc6Kkva3j/hb+14Wu7TyKukY6B4JpRS75rGmvPFAiPWkFJsprpYLyztmLHmUrXOtMgsi/2NUa+fjAwg=;
---
Sometimes when I log on to a web site I am told that I must switch off my ad blocker. The reasons vary, but today I came across one with the following message


we're currently losing 42% of our income due to Ad Blockers

and a request to turn it off.


I am wondering, how can anyone be so accurate? 42 percent?? That seems a bit too exact to me. Since I hate all ads I just move on elsewhere. I am wondering, however, how do sites lose money due to an ad blocker? If I turn it off I will still ignore any ads, so how does it all work? Can anyone enlighten me please?


Thanks,

Neil

--
The Mailing List for the Devon & Cornwall LUG
https://mailman.dclug.org.uk/listinfo/list
FAQ: http://www.dcglug.org.uk/listfaq

---