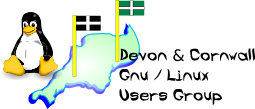 [ Date Index ] [ Thread Index ] [ <= Previous by date / thread ] [ Next by date / thread => ]
Re: [LUG] Ad blockers
To: Simon Waters <simon@xxxxxxxxxxxxxx>, list@xxxxxxxxxxxxx
Subject: Re: [LUG] Ad blockers
From: Adrian Midgley via list <list@xxxxxxxxxxxxx>
Date: Mon, 27 Mar 2017 17:47:47 +0000
Delivered-to: dclug@xxxxxxxxxxxxxxxxxxxxx
Dkim-signature: v=1; a=rsa-sha256; q=dns/txt; c=relaxed/relaxed; d=dclug.org.uk; s=1475831162; h=Sender:Content-Type:Reply-To:From:List-Subscribe:List-Help:List-Post:List-Unsubscribe:List-Id:Subject:To:Message-ID:Date:In-Reply-To:References:MIME-Version; bh=HYPEWNvt0WZJEW/ubWafbcVr01OLxekuiaonCVaNb5o=; b=E2tRiHJnq/b8F9OMoCLfv9sRHOwMsDGN90w+pbYjn1fXEdlEkuQA2I2XyfGfski8vEcow+ei2RPpoBLjy15uTduare/+1xpHQPs3qKwBmUM88248nHb+zAshgRjv3BfBH9+p+EF+o+Il0IBDIqax3G0H2UBsOIDI9sbzBSsVH7U=;
Dkim-signature: v=1; a=rsa-sha256; c=relaxed/relaxed; d=gmail.com; s=20161025; h=mime-version:references:in-reply-to:from:date:message-id:subject:to; bh=gmiiqGMUDxSKvA7R4XN/3y4oIb5rb4WvBvQaXSusPoI=; b=llVvVSjzDrCsmOqKvV39/zpNFza24zMKBG/rrN462VPgDs3LyD0d3pYXCuhqT+dMio Fz16CKQ9MeA2d/cTraMuMExLq3hpNCwIjlpkLI3YbxNjYEEb471kNTBYtd8u8I6M7/fF z7+eNkRklWmZCgXhQvb1hYF7jT8TMw9YbjzDusJ4RkKywHyjuENqtRu0vCr7TWjA25lM /f50GBgD+oQiJD3Lx0o430P8LabA8+DrUcFi0R6h3eWqsyRFaK3LTiqZPilxCvT+29Dz vDsY1G3Oc/tyzJmy5X2FEj7huO1ScD1ax9d7BQsO7kXG+bFYZ4XhpPFEVxE/PrQ6fPN0 H3hQ==
---



Defrauding the advertisers rather than the site owner. Hmm
I don't see any element of fraud.

I retain a choice of what I read, whether or not it appears on my screen.

I'm merely suggesting a slightly more targeted approach to what Douglas Adams invented the Electric Monk for, automating my decisions on ignoring things.


Swift invented the flappers on the flying island...



Â
--

-- 
The Mailing List for the Devon & Cornwall LUG
https://mailman.dclug.org.uk/listinfo/list
FAQ: http://www.dcglug.org.uk/listfaq

---