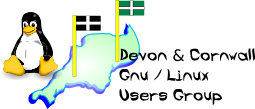 [ Date Index ] [ Thread Index ] [ <= Previous by date / thread ] [ Next by date / thread => ]
Re: [LUG] Security Thoughts
Subject: Re: [LUG] Security Thoughts
From: Neil via list <list@xxxxxxxxxxxxx>
Date: Thu, 30 Mar 2017 13:06:43 +0100
Delivered-to: dclug@xxxxxxxxxxxxxxxxxxxxx
Dkim-signature: v=1; a=rsa-sha256; q=dns/txt; c=relaxed/relaxed; d=dclug.org.uk; s=1475831162; h=Sender:Content-Type:Content-Transfer-Encoding:Reply-To:From:List-Subscribe:List-Help:List-Post:List-Unsubscribe:List-Id:Subject:In-Reply-To:MIME-Version:Date:Message-ID:References:To; bh=IMvLtTwETqqG8vx1ip969FhOollfXIU5Imr4TsmhTbo=; b=dLYE/2LxmmwxrsVQD02qO9UQJw1/pQHKLHHIrElfe+LwZZrWbFPU52/zgymxLhHY7ksNRPvYbG/OZOpxpSKCokX85QeNo4d5l2sf1lTlvDagjQQH1gSvA9RhZ5rTBOUPdECU7nCJqNvAbTL90ca4kmoXRg27Z2tbfWU+6TuyUYo=;
---

On 30/03/17 12:46, Martin Gautier via list wrote:




On 30/03/17 12:24, Neil via list wrote:



This seems to have gone off topic somewhat. My main question was, is
it possible/easy to set one password to log on and another one to use
with sudo? And secondly, if so, is it a good idea?



Yes it's possible.

Install Ubuntu with default user (choose an "admin" type name) [user A],
set a password. Login. Create a new user [user B] with (encrypted home
directory).

User B, by default has no sudo rights. use this for normal use

Use User A for administrative tasks.


Thanks for that. I suppose I could also have an encrypted home folder. More research.


Neil

--
The Mailing List for the Devon & Cornwall LUG
https://mailman.dclug.org.uk/listinfo/list
FAQ: http://www.dcglug.org.uk/listfaq

---