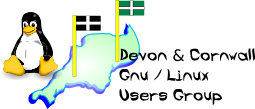 [ Date Index ] [ Thread Index ] [ <= Previous by date / thread ] [ Next by date / thread => ]
Re: [LUG] Upgrades
To: Neil <barnaby@xxxxxxxxxxxx>, list@xxxxxxxxxxxxx
Subject: Re: [LUG] Upgrades
From: Adrian Midgley via list <list@xxxxxxxxxxxxx>
Date: Wed, 08 Feb 2017 11:21:21 +0000
Delivered-to: dclug@xxxxxxxxxxxxxxxxxxxxx
Dkim-signature: v=1; a=rsa-sha256; q=dns/txt; c=relaxed/relaxed; d=dclug.org.uk; s=1475831162; h=Sender:Content-Type:Reply-To:From:List-Subscribe:List-Help:List-Post:List-Unsubscribe:List-Id:Subject:To:Message-ID:Date:In-Reply-To:References:MIME-Version; bh=Fr3pNZm6AfoDjoOcws9CChWmHNf47e5OYZxTcVacA3o=; b=Jap6tRXQuyXaT7YGQtud0g5Y/nW2Uf4hmK446KtNcXkgoS9Xl7DkYNPG4vDly6tqMeAXfI8FyXqR4CXg0leESuiUAvh4VWssQ5ga4ESKqOtOIcsxF0IaNjk+vchqHQBdPaKOcpmtNak5kAkkoFLFrnls5xRfokJOklHkbAW6vfo=;
Dkim-signature: v=1; a=rsa-sha256; c=relaxed/relaxed; d=gmail.com; s=20161025; h=mime-version:references:in-reply-to:from:date:message-id:subject:to; bh=4nZ0Ir46ZhOkUja7KlKKkc7dcNSwjx+LOG/0dlu2Ti8=; b=dMynOwI4lLxBr0Ms4arJTT4FpRPtHqExR7H6tvezsbCOBJ2XFaauT4xjq3pc5SEd3a LHeDfo/80+KG7PNX7d1rubrsD4KFoORYdhopAbDI//Sfg4HjmkaeHPal6TqB08uiDap9 8c5RzKyFbWRYci1OmKdjxP18omoda4N6FkHwSBuIuECGf+ZXsOyAp5ZeIFMm2L+fVR8v IUTuX2+VNwDKheEaVwg/GywNErY1s8GtrTS2LujUdkMHOBjIrBKYdQk4KE8gBow8EBLC oIHpgmoBIGOqflv5BX3U2a9mcI8OHAHtWUjetFf+n3HHVKRL25my+ttbeOo+p8w3mcjh P26w==
---
I use 4.
I'll look at LibreOffice to see how it goes.


4.3.3.2

Debian stable.



I tend to use gedit, or occasionally nano or cat >> file.txt


Â


Â
updated. The latest version of Libre Office, for example, is 5.3. When I
check my current version I see it is 5.1.4.2. So it seems that all my
updates have not touched libre office. So I looked at updating it for
myself.




Â
--

-- 
The Mailing List for the Devon & Cornwall LUG
https://mailman.dclug.org.uk/listinfo/list
FAQ: http://www.dcglug.org.uk/listfaq

---