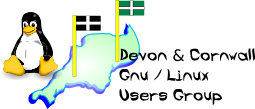 [ Date Index ] [ Thread Index ] [ <= Previous by date / thread ] [ Next by date / thread => ]
Re: [LUG] 20170207 Cafe/Library WiFi connecting?
Subject: Re: [LUG] 20170207 Cafe/Library WiFi connecting?
From: Neil via list <list@xxxxxxxxxxxxx>
Date: Wed, 8 Feb 2017 08:38:19 +0000
Delivered-to: dclug@xxxxxxxxxxxxxxxxxxxxx
Dkim-signature: v=1; a=rsa-sha256; q=dns/txt; c=relaxed/relaxed; d=dclug.org.uk; s=1475831162; h=Sender:Content-Type:Content-Transfer-Encoding:Reply-To:From:List-Subscribe:List-Help:List-Post:List-Unsubscribe:List-Id:Subject:In-Reply-To:MIME-Version:Date:Message-ID:References:To; bh=kA8VtMoDPS92Ha3X8AVid65CXOYGWHICBiVU1Ih+/e0=; b=KDN40gzhgjsxHacg7pZeKCwPEMan0CzDPs4yE3FmH2s0hMyEgFj06Ti+tRAfiuHj81s81obL5ANuKfQdIubYJNdMhi1UK6Gdp/1+TKnkD9QkrZl4IOQzqemt+2gmvrZ5I+H3yRdpuQIYmjyg7+VNYyElQlTan5Nvy/6XbveiXXw=;
---

On 08/02/17 00:00, Simon Waters via list wrote:


Since a lot of them try and redirect https, which works less and less often even.

Also NEVER accept a dodgy certificate for a domain you care about, this opens up a 
whole range of attacks.

Additional to the excellent comments by Mr M, find a website that works over http 
and open that one (of course this opens your browser up to other attacks but you're 
mostly stuck with them).

I use http://www.ibm.com/ as they make no efforts to prevent people from 
intercepting traffic to their site.




That is certainly different. Thanks, I will look into it.


I have now upgraded libreoffice to the latest version using the ppa. It seems fine.


Regards

Neil

--
The Mailing List for the Devon & Cornwall LUG
https://mailman.dclug.org.uk/listinfo/list
FAQ: http://www.dcglug.org.uk/listfaq

---