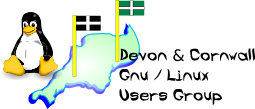 [ Date Index ] [ Thread Index ] [ <= Previous by date / thread ] [ Next by date / thread => ]
[LUG] Follow up to the upgrades thread
Subject: [LUG] Follow up to the upgrades thread
From: Neil via list <list@xxxxxxxxxxxxx>
Date: Tue, 7 Feb 2017 18:05:53 +0000
Delivered-to: dclug@xxxxxxxxxxxxxxxxxxxxx
Dkim-signature: v=1; a=rsa-sha256; q=dns/txt; c=relaxed/relaxed; d=dclug.org.uk; s=1475831162; h=Sender:Content-Type:Content-Transfer-Encoding:Reply-To:From:List-Subscribe:List-Help:List-Post:List-Unsubscribe:List-Id:Subject:MIME-Version:Date:Message-ID:To; bh=dXoY0zfThkkjYVUPCZkZZ3FhbGanvXiLl1KNaPxBwek=; b=rllI+8a/Zw4I9PxGVAUGgvUePb6dr3IfQJ0IX70qWu8EBdTv8waivA296dged53XzmmpL9n/y2syYcJB1ytUqIITeExOp4oDATINhZkIidQ+FtMV/5x1ntg3wzvsrlO57lBGR/xG67yUvk8TTACHUMNFhRI7WYXCH1Q1rekwY1Y=;
---
I thought I had better put this on a new thread.. My reason for asking about upgrades previously was my confusion about upgrading libreoffice. I have had a lot of help, for which many thanks.
I have been thinking about this, and it has occurred to me that there may be a simpler way, for me at least.
I do use libreoffice, but only writer and calc. Perhaps that is overkill. I could perhaps use a couple of stand alone packages instead. In the past I have use the gnumeric spreadsheet which,for me, would be fine. My spreadsheets are not complicated at all, nothing fancy, so that should be OK. So I have downloaded it and will look at using it instead of calc.
What I would like please, is suggestions for replacing writer. I don't need anything complicated, the most would be some tables. So if anyone has any suggestions please? Oh, not abiword, I don't get on with that one at all.
Thanks for any help, again. And this time I will remember, my distro is Xubuntu 16.04 LTS.


Regards,

Neil

--
The Mailing List for the Devon & Cornwall LUG
https://mailman.dclug.org.uk/listinfo/list
FAQ: http://www.dcglug.org.uk/listfaq

---