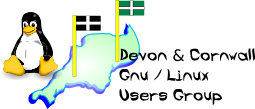 [ Date Index ] [ Thread Index ] [ <= Previous by date / thread ] [ Next by date / thread => ]
Re: [LUG] Follow up to the upgrades thread
To: Devon/Cornwall GNU LUG <list@xxxxxxxxxxxxx>
Subject: Re: [LUG] Follow up to the upgrades thread
From: Gordon Henderson via list <list@xxxxxxxxxxxxx>
Date: Tue, 7 Feb 2017 19:56:05 +0000 (GMT)
Delivered-to: dclug@xxxxxxxxxxxxxxxxxxxxx
Distribution: world
Dkim-signature: v=1; a=rsa-sha256; q=dns/txt; c=relaxed/relaxed; d=dclug.org.uk; s=1475831162; h=Sender:Content-Type:Content-Transfer-Encoding:Reply-To:From:List-Subscribe:List-Help:List-Post:List-Unsubscribe:List-Id:Subject:MIME-Version:References:Message-ID:In-Reply-To:To:Date; bh=MFgHGoGHLiTDk7KEvrXqXFXZsrlKrQi3TxTQAkEwli0=; b=Q8vrZ29P5YdJfoIvK/HKQfYnUWg0nhi6dMiEGtsTxaGQRbAg1peh12RxTKJsYer+BsD7V+Jbyc9zi4PyoRXvyGlERXZgX+NEyd9YXsXRnxfuD3ekytjwi6m94QC2HhiXvT8W/wKklKhv/0H1c2iX10mzzqKY1cLHTghlCK0S0/w=;
---

On Tue, 7 Feb 2017, Neil via list wrote:


What I would like please, is suggestions for replacing writer. I don't need anything complicated, the most would be some tables. So if anyone has any suggestions please? Oh, not abiword, I don't get on with that one at all.


LaTeX.

Easy for me to say though - I've been using it for over 25 years now....


The biggest issue with that is the very first document you make. After that you just use it as a template.


Gordon

--
The Mailing List for the Devon & Cornwall LUG
https://mailman.dclug.org.uk/listinfo/list
FAQ: http://www.dcglug.org.uk/listfaq

---