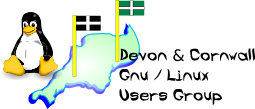 [ Date Index ] [ Thread Index ] [ <= Previous by date / thread ] [ Next by date / thread => ]
Re: [LUG] Adverts
Subject: Re: [LUG] Adverts
From: Neil via list <list@xxxxxxxxxxxxx>
Date: Thu, 19 Jan 2017 08:55:03 +0000
Delivered-to: dclug@xxxxxxxxxxxxxxxxxxxxx
Dkim-signature: v=1; a=rsa-sha256; q=dns/txt; c=relaxed/relaxed; d=dclug.org.uk; s=1475831162; h=Sender:Content-Type:Content-Transfer-Encoding:Reply-To:From:List-Subscribe:List-Help:List-Post:List-Unsubscribe:List-Id:Subject:In-Reply-To:MIME-Version:Date:Message-ID:References:To; bh=9Wa6KganOefumzx+MFSN4PgqFYefRu20u1ad867hYTY=; b=O//ftCcqbpOgo04LFsS9uGrKQ3q23plHGGqEFJzIQXfvpwoJCMqUmrCM6v2bQmcvr3RAiaNSMbYhg9Om/NV/49bcCJHqAysVNBnInrTRnBESwVT1TbHBiuZ7pOVMySlOxh13GbaeMbn6h3zO9JWiYJ+1HouoFxI+SLmwlUp8BMY=;
---

On 18/01/17 09:30, aidangcole--- via list wrote:


No, I have never before seen such a thing on the landing page of a Linux
distro.

By default, I use Firefox with the U-Block Origin ad-bocker add-on,
which seems to regularly provoke messages similar to the one you mention.
Whilst I feel some sympathy for people who have traditionally relied
upon advertising a a primary source of income or the basis of their
web-based business model, I do feel that the whole system is now very
seriously flawed and out of hand in any number of ways, and like
yourself, I simply refuse to co-operate with anyone who basically goes
along with the flow and accepts such things.

Meanwhile, if I am in a belligerent mood, (or just want to some fun), I
will sometime use a Firefox add-on, 'AdNauseam'
Basically, it does a couple of things - it does it's best to block the
presentation of the adverts themselves, and at the same time, "virtually
clicks" on all of the adverts that come your way; the thinking being
that in doing so, it creates a whole shed-load of "noise" making it nigh
impossible for the advertising marketeers to accurately profile you, and
send yet more 'focussed' adverts.




I have had a look at adnauseum. Thought it looked good so I have installed it on Firefox and Pale Moon browsers. However I rarely use FF nowadays, and PM not so much either. The browser I am using currently is Vivaldi. This is sort of a cross between Opera and Chrome. I like it, but the adnauseum addon is not available.


Neil


--
The Mailing List for the Devon & Cornwall LUG
https://mailman.dclug.org.uk/listinfo/list
FAQ: http://www.dcglug.org.uk/listfaq

---