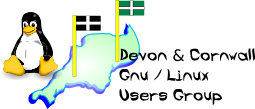 [ Date Index ] [ Thread Index ] [ <= Previous by date / thread ] [ Next by date / thread => ]
Re: [LUG] Adverts
Subject: Re: [LUG] Adverts
From: Neil via list <list@xxxxxxxxxxxxx>
Date: Thu, 19 Jan 2017 08:56:45 +0000
Delivered-to: dclug@xxxxxxxxxxxxxxxxxxxxx
Dkim-signature: v=1; a=rsa-sha256; q=dns/txt; c=relaxed/relaxed; d=dclug.org.uk; s=1475831162; h=Sender:Content-Type:Content-Transfer-Encoding:Reply-To:From:List-Subscribe:List-Help:List-Post:List-Unsubscribe:List-Id:Subject:In-Reply-To:MIME-Version:Date:Message-ID:References:To; bh=8TWNF+HFcgL8hh7ZmnkiAtDkHPVXQJMoC8Dlszs4LeI=; b=SMcZZsN+Z7zcEP0QHI/t8oadIkvwjCmda3yNDyws7hen1gX7Ec81Val/91qMfui6G/NY7ZCWh4jFEs1ytXhk3Iohw/dJ+eu7CzDGSrFBSUoRojFa2zUb2qVrPpXTVvvehIAnEYRDK9ldAuZFQ7Jize9GOzY4WLJ+eIRmu4Y44uU=;
---

On 18/01/17 09:52, GT via list wrote:






You might investigate MythTV and Fast Forward over the adverts.  I avoid
all adverts in this way whilst recognising that would ruin the financial
model if everyone followed suit.

Who needs Live TV ?

Cheers:

GT




Have now had a look at MythTV. I can see it is a good program, but very much overkill for me.


Regards,

Neil

--
The Mailing List for the Devon & Cornwall LUG
https://mailman.dclug.org.uk/listinfo/list
FAQ: http://www.dcglug.org.uk/listfaq

---