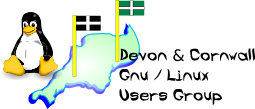 [ Date Index ] [ Thread Index ] [ <= Previous by date / thread ] [ Next by date / thread => ]
Re: [LUG] Recommendations for low power proxy/NAS box
To: Devon/Cornwall GNU LUG <list@xxxxxxxxxxxxx>
Subject: Re: [LUG] Recommendations for low power proxy/NAS box
From: Gordon Henderson via list <list@xxxxxxxxxxxxx>
Date: Wed, 4 Jan 2017 14:02:24 +0000 (GMT)
Delivered-to: dclug@xxxxxxxxxxxxxxxxxxxxx
Distribution: world
Dkim-signature: v=1; a=rsa-sha256; q=dns/txt; c=relaxed/relaxed; d=dclug.org.uk; s=1475831162; h=Sender:Reply-To:From:List-Subscribe:List-Help:List-Post:List-Unsubscribe:List-Id:Subject:Content-Type:MIME-Version:References:Message-ID:In-Reply-To:To:Date; bh=4V12bCQfE/Ow6zgHTvQdJDfX5nR5ytau1pkpWZIcrpw=; b=MLCQdB/RpWc3PDp0OUNUhuv8LlwWCCQRT4ZJJO/9GIVGxYnB5eXLGmuvQG9Oxb8NAYrtqrjcHd7uVrGF2cvqo6RFwHHnRiD1hbvX4riaclI63MCbsr2T7BkbYAXOZkCooHSwzyczWi//VBExR0+cqNBhDnwzQTlBBNVo40uzdEQ=;
---

On Wed, 4 Jan 2017, Tom via list wrote:


I was hoping for well under Â100 - I'm using a pi -zero at the moment and while it runs pretty well IO is getting to be a concern. I'd love a Pi3 with decent IO but that seems to cost Â100 more for no reason!
I don't understand why you think a Pi v3 is Â100 more than a Zero. It's precisely Â20 more where I buy them from. The Pi 3 has on-board Wi-Fi, however it's limited to 40Mb/sec.
The USB IO speed is identical to that on the Pi Zero. The CPU clock is much quicker, asd is the RAM speed, so that will help a little.
Personally I'd not use a Pi as a home server for many reasons, other than for academic purposes. ie. it'll work, but ...
I use Intel Atom systems. They're under 15W + disk power now and performance is more than adequate. If you want something ready made, look for the HP Microervers - there are often Â100 cashback deals on them and they have a good spec.


Gordon
-- 
The Mailing List for the Devon & Cornwall LUG
https://mailman.dclug.org.uk/listinfo/list
FAQ: http://www.dcglug.org.uk/listfaq

---