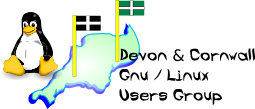 [ Date Index ] [ Thread Index ] [ <= Previous by date / thread ] [ Next by date / thread => ]
Re: [LUG] Recommendations for low power proxy/NAS box
Subject: Re: [LUG] Recommendations for low power proxy/NAS box
From: Tom via list <list@xxxxxxxxxxxxx>
Date: Wed, 4 Jan 2017 11:20:27 +0000
Delivered-to: dclug@xxxxxxxxxxxxxxxxxxxxx
Dkim-signature: v=1; a=rsa-sha256; q=dns/txt; c=relaxed/relaxed; d=dclug.org.uk; s=1475831162; h=Sender:Content-Type:Reply-To:From:List-Subscribe:List-Help:List-Post:List-Unsubscribe:List-Id:Subject:In-Reply-To:MIME-Version:Date:Message-ID:References:To; bh=FqChYVmK/fTqPKcRsU36M96GThZqepc05sGxDn4Hvlw=; b=hHIzZ6IdZ9gNcXNx3FIJ1jKlFI04REs4iHN0sB+bPThdRd0IGyvU+YFBKeEuoe4cJFzcZFUAuv6XYDjE0OvrXh+mq8oalD+34klFY/UaYvrkW1hi8t92rfscfh6NbSUUo2qW7azUPff8HYLa0zV1cCJoh8T2Gph9h8iQwaz27ks=;
Dkim-signature: v=1; a=rsa-sha256; c=relaxed/relaxed; d=googlemail.com; s=20161025; h=subject:to:references:from:message-id:date:user-agent:mime-version :in-reply-to; bh=gChrtthQRp4g3rUOvZkzSpCEaB3obRwOTUOW0yGvMQU=; b=mXO9si3m83l1kZerhLbrAVCUt9Ys1H5vJkp9FpledxCOZ/flj2H3L/onmDN5fzszxA TEwY9q/C3Nz254ZIhGk4APgJDemQiOqmel3lfGa1O4EJ/0MZ+akY48lETvU5IO4Zbl9l RJ9FNxKANJBtQVOShhXE32Nvh5Ku7N0syO7LIwo+jHwnhgVcGo47LAqo3OgczUX6j50q Lgngy3otj89MFFK9nXJPPo06gBLAm4H40DHf+o4thGNS5IqDTW44577OLa7PaMH+a4WI HXwy6ypqmVF5G2oHoL24RgCcMYlBbdGxNoWCRpdqMP/qsdACfXaMQCvnzVX3gXnQ1huL IDMg==
---
On 04/01/17 11:15, M. J. Everitt via list wrote:

On 04/01/17 11:00, Tom via list wrote:


Looking for something I can stick some USB drives into and do backups
to. I'd probably like to use it for repository proxy as well.

Seemed to have lost the ability to google these things!

Tom te tom te tom




USB3 I'm assuming, rather than SATA? What budget are you looking at?
Because for the money, the HP MicroServer's do take a bit of beating for
an x86_64 platform, and there are few ARM processors with USB3
backplanes as yet.

Otherwise, if you really don't care for bandwidth - there's an R-PI ;)

Michael.
PS. North Devon folks .. we got a meeting this month? Sorry I couldn't
make it to last - work drama :(






I was hoping for well under Â100 - I'm using a pi -zero at the moment and while it runs pretty well IO is getting to be a concern. I'd love a Pi3 with decent IO but that seems to cost Â100 more for no reason!
Tom te tom te tom

-- 
The Mailing List for the Devon & Cornwall LUG
https://mailman.dclug.org.uk/listinfo/list
FAQ: http://www.dcglug.org.uk/listfaq

---