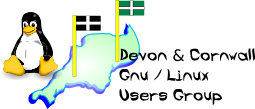 [ Date Index ] [ Thread Index ] [ <= Previous by date / thread ] [ Next by date / thread => ]
Re: [LUG] OT: Dragon Naturally Speaking
Subject: Re: [LUG] OT: Dragon Naturally Speaking
From: Mark Croft <mark.croft.lug@xxxxxxxxx>
Date: Thu, 30 Jan 2014 20:31:49 +0000
Delivered-to: dclug@xxxxxxxxxxxxxxxxxxxxx
Dkim-signature: v=1; a=rsa-sha256; c=relaxed/relaxed; d=gmail.com; s=20120113; h=mime-version:in-reply-to:references:date:message-id:subject:from:to :content-type; bh=Sin2E/zY+Qa4LS9bRuJnWuHkYg/yNaUq7wv7D7gAMSI=; b=B9Bzh8jJCcStIwQPhRqvWOM/AGcmdlHKifMu3bVkbVyxtviFwI6CZHWFVm69YNLSO2 w1CFsVvBceQnaGCoJgYYmd2fdSLXwx4+Kmc+eNcwpTx8pDjRrPz92cLx8hIjtrdcCNC3 NTwYPOjKg1Cgjbz8zltCb52xEV3u9vdwmkwmYjchLPrPdqKWsUNP5TbVt08EYF7JJXBQ g8T11TtYbTsuhy6V7fu7eNv33xxjdvQM9at7SuEP+7yAS/3MBfJg7IOAZq3S3Qtxsc7N zEmV9l++D9ij4/AbNxhPUbIKGrytjp45m/2XjOjFBuxZtT1NP/YwQ1e+JGYHiWiDh1gw v+iQ==
---
is there any alternative too DNS? will there ever be one that works with linux? or some sort of web-based solution that actually affordable? people are told this stuff works and then its mare to get working. OAP seem to think computers are able to do voice rec and the few i had to deal with just think i am making up the complex nature of the solutions aka DNS

nice too see that it not the plain sailing solution we all lead to believe.
my sister had nightmare time with DNS at college in coventry.
she now use ipad with app can't remember name but seems quite good.
she just types up the stuff and lets somebody else proof read it and make it into english now.
-- 
The Mailing List for the Devon & Cornwall LUG
http://mailman.dclug.org.uk/listinfo/list
FAQ: http://www.dcglug.org.uk/listfaq

---