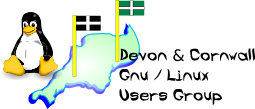 [ Date Index ] [ Thread Index ] [ <= Previous by date / thread ] [ Next by date / thread => ]
Re: [LUG] Etiquette was Re: Lightening this morning ...
Subject: Re: [LUG] Etiquette was Re: Lightening this morning ...
From: Philip Hudson <phil.hudson@xxxxxxxxx>
Date: Thu, 9 Jan 2014 22:52:42 +0000
Delivered-to: dclug@xxxxxxxxxxxxxxxxxxxxx
Dkim-signature: v=1; a=rsa-sha256; c=relaxed/relaxed; d=gmail.com; s=20120113; h=mime-version:sender:in-reply-to:references:from:date:message-id :subject:to:content-type; bh=YM4HGJVkRJdqxcVPOlTs9b2WvKH7jc9DWtc3OP1v/vg=; b=ojtbOH6bKUlvLjPNuK3N53byst/Hrr0xZurUtmG82XWQkeY5TOCAmaVLtEmkMVWgKM 9wMMa5oNItFvV0wL4A6EhK0S0tQ41fg+0GSY58tcQURxLLN1O/EKnER5hZf6W1T1eQQ6 aeVkcal7qOpJedK4i8DkHLm0v97h1/q980NLkJXhx0wlu2cP+3jbDGoNHn6nBA1ZXmvz uiM90VVqpFomP+J/aNBZ/iL2lGexWWURNE9W6TNUuCzILvApGygekcJknHPxdHR6NXgB zxzwySX8LiuErsIfMISHzLiSo/phuDSq2jNc4bdvdqwXY3OU6qMLorPpSGyUsi129Ffl V1DQ==
---
This is a really interesting thread. I have no experience or qualification that makes anything I have to say relevant, but that's never stopped me before...


I have a very minor disability that nobody can tell I have unless they are *extremely* observant and quick-thinking. It's common but so minor that most people who don't have it aren't even really sure what it involves, and when you explain it they aren't impressed with the idea that it counts as a disability. I've never experienced discrimination or even mild annoyance because unless I tell you you don't know I have it and when I do it doesn't seem to matter.
Many of us on this list and in the wider geek world are on the "autism spectrum" (I have no idea how valid a term that is, just heard it somewhere, see above). It's interesting how dyslexia and to a lesser extent autism seem to have crossed over a threshold of public understanding and acceptance. Both are part of the broader "neuro-atypical" spectrum, other parts of which -- mental illness in particular -- remain radically fearful and prejudicial in society. Just following up on the usefulness of listserv anonymity/pseudonymity.
Not that useful though: Bad Apple is an able-bodied urban white hetero male anglo-saxon protestant-heritage effectively-atheist tertiary-educated left-brained middle-class UK national. I'm really only uncertain about the protestantism. Very similar to me and most of us on this list.
WRT swearing by Gordon (not an Anglo-Saxon!), as one of his targets, I have to disagree about suppressing swearing, in the same libertarian terms that Bad Apple did about a year ago. Gordon's posts are articulate, intelligent, forceful, clear and to the point; if he chooses to swear it only adds a certain urgent piquancy, which in this case was perfectly appropriate.


-- 
The Mailing List for the Devon & Cornwall LUG
http://mailman.dclug.org.uk/listinfo/list
FAQ: http://www.dcglug.org.uk/listfaq

---