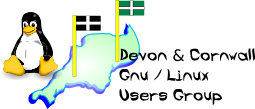 [ Date Index ] [ Thread Index ] [ <= Previous by date / thread ] [ Next by date / thread => ]
Re: [LUG] OT-Chips and how everything is more expensive these days - Optical Mice - Christmas Stocking Fillers
Subject: Re: [LUG] OT-Chips and how everything is more expensive these days - Optical Mice - Christmas Stocking Fillers
From: Rob Beard <rob@xxxxxxxxxxxxx>
Date: Sat, 19 Dec 2009 10:06:13 +0000
Delivered-to: dclug@xxxxxxxxxxxxxxxxxxxxx
---

On 19/12/2009 09:37, Dan Dart wrote:


Strange.

My new Â120 headphones (Senn HD595) sound more rubbish than my new Â18
(Senn HD202).
I would blame the crap bits of the audio sources being portrayed in
greater clarity, wouldn't you?


Should I mention that my setup is an LG DVD Home Cinema system with some small satellite speakers connected via bell wire? :-D
I won't go calling it a 'hifi system' as I know how annoying dedicated hifi types can get when they spend hundreds if not thousands on a great sounding system only to have someone call their Â30 micro system a 'hifi'. :-)
I'm happy with what I've got at the moment though, it does the job and has optical digital input for my digital sources (which seems to be getting more and more). Okay it's not going to win any awards but it does give me Dolby Digital 5.1 and DTS 5.1 which to me sounds bloody good (I prefer DTS audio to Dolby Digital, as DTS has a higher bit depth and just seems to sound better).


Rob



--
The Mailing List for the Devon & Cornwall LUG
http://mailman.dclug.org.uk/listinfo/list
FAQ: http://www.dcglug.org.uk/linux_adm/list-faq.html

---