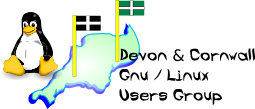 [ Date Index ] [ Thread Index ] [ <= Previous by date / thread ] [ Next by date / thread => ]
Re: [LUG] OT-Chips and how everything is more expensive these days - Optical Mice - Christmas Stocking Fillers
---

Benjamin M. A'Lee wrote:


On Fri, Dec 18, 2009 at 10:27:49PM -0000, Michael Mortimore wrote:



On Fri, 18 Dec 2009 18:05:56 -0000, bas <baslake@xxxxxxxxxxxxxxxx> wrote:




So just how much did you pay for the oxygen free copper again


The cables between the player and the amp where £85.00 (1/2 metre cables) and the cables to the speaker (bi wire) where £48.00 each, but worth every penny as you only buy them once.


What's the difference between a £85 cable and a £8 one? (other than price)




I do have to wonder exactly how much difference it would make. Anybody
conducted any double-blind trials of audio cables?

Double blind tests stopped in about 1969 when the Golden Ears of the hifi magazines were asked to tell the difference between quad Mk11 valve amps(1% distortion) 33/303 (0.1% distortion) combos and 45/405 (0.01%).

They couldnt spot the differences.

Double blind tests show that very little has changed in hi-fi over the last 40 years or so - but magazines that do proper scientific testing dont get toys to play with if t[they use them. The market is stitched up and the customer lied to and conned. I wen to college to study electronics cos I was obsessed with hi-fi/PA etc and discovering the maths/physics lies that the industry puts out... Oxygen free copper (of similar resistance to solid ring mains wiring cable) has less accoustic effect than a candle burning in a 20'*15'*8' room by an order of magnitude or so. Double blind tests reveal that most people hear what they want to hear about hifi improvements and that almost all increases in component cost are just that.

Tom te tom te tom


--
The Mailing List for the Devon & Cornwall LUG
http://mailman.dclug.org.uk/listinfo/list
FAQ: http://www.dcglug.org.uk/linux_adm/list-faq.html


---