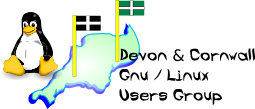 [ Date Index ] [ Thread Index ] [ <= Previous by date / thread ] [ Next by date / thread => ]
Re: [LUG] OT - SIP providers?
---

Grant Sewell wrote:


Hi all,

I've been asked by the-people-who-wear-ties to look into out phone
costs, specifically to compare costs of international calling with our
current provider (UKTelCo) with Skype.  I'm broadening my defined scope
of comparison and would like to look into other forms of VoIP as well.

It would seem that Asterisk et al are the way to go.  And that's where
my knowledge of VoIP seems to stop.

We have 2xADSL lines, neither are being fully utilised, so we could
have our VoIP going through one of those.  Do we need to sign up with a
SIP provider or can we be one ourselves?  If the former, any
recommendations?  If the latter, how to do it?  Etc, etc.

Any "idiots guides" to VoIP/SIP?  The vast majority of things I've come
across seem to jump straight in with an assumption that you already
know how VoIP/SIP systems work... I don't.

Cheers.
Grant. :)


Skype is not SIP - its a proprietary set-up and will effectively lock you in(suits will not be capable of using two different phone programs). An you cant call SIP from it - or couldnt last time I looked.
And remember you don't need to but a VOIP phone - a cheap (MP3) headset will do and work out a lot cheaper and wont take up new cables/airwaves/deskspace. Its often useful to know who you are calling - if you need to call the same people all the time then it may be useful to find out what they have. Ekiga comes with ubuntu and you can register with them but you dont need to to - you can just use the software. remember its Voice Over IP - you've paid for the IP and the VO bit doesnt have to cost.

Tom te tom te tom


--
The Mailing List for the Devon & Cornwall LUG
http://mailman.dclug.org.uk/listinfo/list
FAQ: http://www.dcglug.org.uk/linux_adm/list-faq.html




---