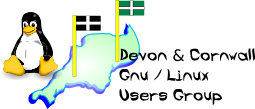 Devon & Cornwall Linux Users' Group
[ Date Index ][ Thread Index ]
[ <= Previous by date / thread ] [ Next by date / thread => ]
Re: [LUG] DATABASE FOR LINUX
---
Subject: Re: [LUG] DATABASE FOR LINUX
From: Mark Mitchell <m.l.mitchell@xxxxxxxxx>
Date: Sun, 7 Nov 2004 12:52:21 +0000
Domainkey-signature: a=rsa-sha1; q=dns; c=nofws; s=beta; d=gmail.com; h=received:message-id:date:from:reply-to:to:subject:in-reply-to:mime-version:content-type:content-transfer-encoding:references; b=oyXU4hGRWvp3xro58cIMdZjR0MF0z1WmILmOlJuUgjfpOgTpnoErN+gWvlCAs6eYDY7IoGN3YEF4gZx3Ma87rT2FDgbZnMpKVsZb3TReg4fMrJ1ed/Sxaxk9eH38QNePeZCAi9dnp/dNWAdSsg/RqejwhcjVVyZsXd8M7DjP0o0=
Reply-to: list@xxxxxxxxxxxx
---
On Sat, 6 Nov 2004 12:20:01 +0000, Neil Winchurst
<neil@xxxxxxxxxxxxxxxxxxxx> wrote:

There is no equivalent to Access or Paradox available on Linux.
There are databases, of course, but they have two big problems. One,
they are based on SQL, which I do not like at all.



Access is SQL based - or at least based on the MS version of same.
Don't know about Paradox however (never heard of it).

Regards,

Mark

--
The Mailing List for the Devon & Cornwall LUG
Mail majordomo@xxxxxxxxxxxx with "unsubscribe list" in the
message body to unsubscribe.



---
Lynx friendly