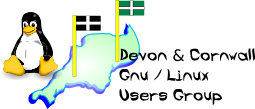 [ Date Index ] [ Thread Index ] [ <= Previous by date / thread ] [ Next by date / thread => ]
Re: [LUG] Security Thoughts
Subject: Re: [LUG] Security Thoughts
From: Martin Gautier via list <list@xxxxxxxxxxxxx>
Date: Thu, 30 Mar 2017 10:06:51 +0100
Delivered-to: dclug@xxxxxxxxxxxxxxxxxxxxx
Dkim-signature: v=1; a=rsa-sha256; q=dns/txt; c=relaxed/relaxed; d=dclug.org.uk; s=1475831162; h=Sender:Content-Type:Content-Transfer-Encoding:Reply-To:From:List-Subscribe:List-Help:List-Post:List-Unsubscribe:List-Id:Subject:References:In-Reply-To:Date:To:MIME-Version:Message-Id; bh=4j/NjrY4TOCWTEbLuWlN5zpPTIvsnBa85ho28/DIQUo=; b=obGngMgH2CFnqRb3Nu9jKWeLzl/tI8p6OqzvaVbNs/Ux5rdQEvsp9nCu3kvzgxBjLQpPvO+X9ZPzE1a+I8G311f/Hd5xrLwbEnZ59J4UtlcPXQqcnk3hBwYwwY3tKpjBsYi+M6u2xEwSrtqQTmhhp/MvIQykP4atJMnRbW8W4rw=;
Dkim-signature: v=1; a=rsa-sha1; c=relaxed/simple; q=dns/txt; d=bnc3.mailjet.com; i=martin.gautier=3Dmyrnham.co.uk@xxxxxxxxxxxxxxxx; s=mailjet; h=message-id:mime-version:from:to:subject:date:list-unsubscribe:in-reply-to: references:x-csa-complaints:x-mj-mid:content-type:content-transfer-encoding; bh=tG8il4Vg1cb+DV6SmD5x4a07JH8=; b=PtWSblVjnraq6PmmhGJS1Gusa6MllHICljEubnShBpdJXLlXDSmcQNIjC WY7sEYcRHIPPRRDy9oZu8QQK3sptHoM4nPSEG6zhkQfHLyI84NCUVFefdgyP yOe8SJXRYPryodYFKtVTG195eqD58wGkG0f9aGQimdsiKKaZjdo9/M=
---



On 30/03/17 09:29, Paul Sutton via list wrote:


Good point there,   it is another layer especially if you have a potable
device.  Out of interest if my netook is encrryped and I copy a file to
/ from say a usb flash disk,  does that file get encrypyed '/ decrypted
on the fly ?


That is my understanding



Not sure if it is worth using something like enigmail too to at least
sign e-mails  and eventually encrypt e-mails   keeps some things private.


Take a look at https://protonmail.com for the truly paranoid

--
The Mailing List for the Devon & Cornwall LUG
https://mailman.dclug.org.uk/listinfo/list
FAQ: http://www.dcglug.org.uk/listfaq

---