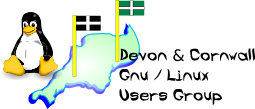 [ Date Index ] [ Thread Index ] [ <= Previous by date / thread ] [ Next by date / thread => ]
Re: [LUG] Cheap tablet
Subject: Re: [LUG] Cheap tablet
From: Roland Tarver via list <list@xxxxxxxxxxxxx>
Date: Sat, 25 Feb 2017 17:16:53 +0000
Delivered-to: dclug@xxxxxxxxxxxxxxxxxxxxx
Dkim-signature: v=1; a=rsa-sha256; q=dns/txt; c=relaxed/relaxed; d=dclug.org.uk; s=1475831162; h=Sender:Content-Type:Content-Transfer-Encoding:Reply-To:From:List-Subscribe:List-Help:List-Post:List-Unsubscribe:List-Id:Subject:In-Reply-To:MIME-Version:Date:Message-ID:References:To; bh=JvUO4O5h98zxtws6oH1uipd3mgcxib1hw/dwnxt25B8=; b=uHPVxOw++uMFsTMMDcefDZU27GY2Dkiho7o7BIwRWpTRve4BJ3wJ0PolX1FLEONLOI0e1xu3wENS0OEZkk4K4NTvC+tXg4vwOmkMi0Hyp+oeKrCeh9n1/u09xHfz+4M3cLZnwSXLClKPf45VaR7pQHqehRTjOsPFDrqzlrcGqJw=;
Dkim-signature: v=1; a=rsa-sha256; c=relaxed/relaxed; d=googlemail.com; s=20161025; h=from:subject:to:references:message-id:date:user-agent:mime-version :in-reply-to:content-transfer-encoding; bh=wcYWGnFcYqU5NR2iLBZFgGo5mhzG8eQls0u5cR3n9RA=; b=eG9fZUvndKOYQjhLXlteChR7ZrrbO6xFtotQnLIDQ7gxf2RKIwos3k44IzgubbyyPQ KQbHmWufLjL8T0oHQwztTlUTT9pEfCOBAgIvoNojR15jpin2C+JPSs0YhTH0LzXQdA6x 4m930RJA/JrapFjjgVDJEvGHhUXTXeQIVtmRo3KbgaYgIResm3TaGsE71vSpc48CYAv4 VI4X9PDT2NMt5gS/lU6K6gj2or/9jQ7iOk1PmABWDcE1Cwn3koEZsXi2L8Jzyo2ECTzO w8P28P988MCvv8VpATpVg+rZHho1ZRq3/72l10J5IaAXJkA4sVDnmT6etJCvAW0RYKUj zVYw==
---



On 25/02/17 16:31, Gordon Henderson via list wrote:


On Sat, 25 Feb 2017, Neil via list wrote:



If anyone on the list can come up with some ideas/suggestions I would be grateful.





I used to have a cheap tablet. Won't be buying one again. Actually unlikely to buy any sort of tablet, however...





On a recent trip to India, I took my phone - a (Google) Nexus 6 "Phablet" size phone. I got that after being frustrated with my cheap tablet. I already had a Nexus 5, so thought about a new bigger/faster tablet or the "phablet" platform. I went for the latter. I have not missed the tablet one little bit.





I also took my old Acer Aspire One netbook which was handy for doing some coding on, but the phone was just as good for email and web stuff.







<snip>


+1 for a real keyboard! I use an old Samsung netbook quite a lot - on it now in fact. Having recently bought the Mrs. a Google pixel C tablet - I have concluded that I still miss a real keyboard on a portable device. (I know you can attach a keyboard to the Pixel C; but that costs more than the cost of my netbook!).
I think there is also an argument for using older portable devices too. If you drop them, pour your coffee into one or have it stolen you have not lost an expensive item. This assumes that (a) you had good backups, and (b) you don't *need* the power of a newer device for your portable activities.


cheers roly :-) .... starting a night shift... :-(





--
The Mailing List for the Devon & Cornwall LUG
https://mailman.dclug.org.uk/listinfo/list
FAQ: http://www.dcglug.org.uk/listfaq

---