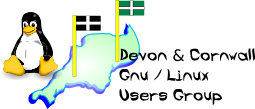 [ Date Index ] [ Thread Index ] [ <= Previous by date / thread ] [ Next by date / thread => ]
Re: [LUG] Recommendations for low power proxy/NAS box
Subject: Re: [LUG] Recommendations for low power proxy/NAS box
From: "M. J. Everitt via list" <list@xxxxxxxxxxxxx>
Date: Thu, 5 Jan 2017 19:56:37 +0000
Delivered-to: dclug@xxxxxxxxxxxxxxxxxxxxx
Dkim-signature: v=1; a=rsa-sha256; q=dns/txt; c=relaxed/relaxed; d=dclug.org.uk; s=1475831162; h=Sender:Content-Type:Reply-To:From:List-Subscribe:List-Help:List-Post:List-Unsubscribe:List-Id:Subject:In-Reply-To:MIME-Version:Date:Message-ID:References:To; bh=JCujWqMiVqdgkP5N0mM4niRUVP/V/vQ9rK3edehVdTw=; b=kvne+9AN/U7PpP9o2OCrOZNHGeWq6mt81kQfPGU4KZjW78VuHlgQlBFQcSV7TIv5UOLjt4DNf03syum7FlLYv+iyj5HMVKLhluMiIqdY2iKMB1/rZ8H0I56OrTqBHLS1n+kQzTZBtZnHYNKRGZ/C0KFdE/ycF9/JdmSgx5YXA3Q=;
Openpgp: id=BA266E0525CFAB101523351B4C30334F93C22371
---
On 05/01/17 19:45, Tom via list wrote:
> On 05/01/17 18:36, M. J. Everitt via list wrote:
>> Correct me if I'm wrong, but I thought the Broadcom chipset didn't
>> have any high-bandwidth IO silicon in it (they're only set-top-box
>> SoC's iirc) .. otherwise they would probably have used them on the Pi
>> from day 1 ...
>>
> The CSi-2 interface (camera) can do 4Gbps so there is some io
> available. Whether this could be co-opted for some other form of io I
> dont know.
> Tom te tom te tom
>
I would imagine its connected internally to a video-demuxing-decoding
'block' and nothing you could usefully use... having worked with TI SoCs
for exactly this purpose .. DM368 was my target, fyi! :) When you get to
30fps 1080p HD video, you need something which crunches big bit-streams
with low latency, for real-time encoding performance ...


Attachment: signature.asc
Description: OpenPGP digital signature
-- 
The Mailing List for the Devon & Cornwall LUG
https://mailman.dclug.org.uk/listinfo/list
FAQ: http://www.dcglug.org.uk/listfaq

---