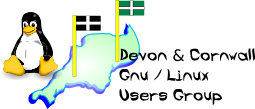 [ Date Index ] [ Thread Index ] [ <= Previous by date / thread ] [ Next by date / thread => ]
Re: [LUG] Arduino or Raspberry Pi Project
Subject: Re: [LUG] Arduino or Raspberry Pi Project
From: George Reynolds <george.reynolds@xxxxxxxxx>
Date: Thu, 21 Nov 2013 20:01:39 +0000
Delivered-to: dclug@xxxxxxxxxxxxxxxxxxxxx
Dkim-signature: v=1; a=rsa-sha256; c=relaxed/relaxed; d=gmail.com; s=20120113; h=mime-version:in-reply-to:references:date:message-id:subject:from:to :content-type; bh=YZ8+6e2IBdHZH0M440NF+2LRA+NTltgezOhDjEqRzPM=; b=SHUNuJdoP3HPTZN77ZzBUYJy0htcek1BQeYZOrafQV74FdpVmeFKchLxkd6JSiwsxn RixXs4kHho9jzVOpmKGfRJoAJcNDiooxdH/ZxGLydhktE88EhYyTHPEkKBB0ubvc3RRu xQdq/BJkvnE3h/XIq5cU7npo92yzgqQ4UFXHd4gWH0ThOhRddaX4GCjKsPutIIR00Pkk t5YFieCnnEZVZYo+3TRmIkhYJ0Qp68XBC6KqxAjmk8ORg7WJrHDMUGEoedkvUu3Knf0f ynDbZW8aJ7o9Quk4GZ+zN99GvBormgZPN6oIasYo4mjWSAdHM1bHkfT5ITHAqZ/xerBe 9ziA==
---
Thanks for your suggestions guys!
I saw that one about printing a circuit and yes it does need a breadboard firstly to regulate the voltage and a chip to act as a floppy controller?  If I'm correct??
I've seen projects for the pi
Does anybody have a pi they want to try this with?!
http://blog.erikd.org/2012/12/24/making-music-with-the-pi/
http://pccode.pl/floppi-i-gra-muzyka-na-stacjach-dyskietek-i-raspberry-pi/
http://m.pclab.pl/news51884.html

Although the second link is polish it does Google translate almost adequately

-- 
The Mailing List for the Devon & Cornwall LUG
http://mailman.dclug.org.uk/listinfo/list
FAQ: http://www.dcglug.org.uk/listfaq

---