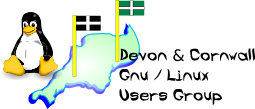 [ Date Index ] [ Thread Index ] [ <= Previous by date / thread ] [ Next by date / thread => ]
Re: [LUG] Simple programming language
Subject: Re: [LUG] Simple programming language
From: Philip Hudson <phil.hudson@xxxxxxxxx>
Date: Sun, 17 Nov 2013 11:21:09 +0000
Delivered-to: dclug@xxxxxxxxxxxxxxxxxxxxx
Dkim-signature: v=1; a=rsa-sha256; c=relaxed/relaxed; d=gmail.com; s=20120113; h=mime-version:sender:in-reply-to:references:from:date:message-id :subject:to:content-type; bh=2UMDnqL/oarfBAFPTbM5MpZj+PfHZODP6Sroc6hdCkY=; b=X95xT1cL6pwC9efPPOGAjEGn63VANU/73PRktePJsdYhwz3HU2uEpjvmUu5Bv4qKw2 FX0WyP54YfuoXIcFwJyq0DFVBn6SepMReag2y+9g0/7kK69KJBuEQlVTvKEPswTU1qGR 4kRCF2ZXf3cSfxWdbNVEO9G0lKs8B5irqp6djIjV8iUnbiJp6IXj+qDHB8FkTzKW9N7O ZVCIW4BI6rzB08rUOho9FZNbcAP0niNSY3nrNIf84gthTThAyJzvFRq1QWqS2oUQduMB Pu4hb/vlPqXqJZ24k40qLw9VjdcK9TkOGXiadpQfLRxw4do/Ql4s72WrXJfcBa672k7V FZTg==
---
Get it right first time. Over time, all languages slowly and inefficiently move towards the omnicompetence of lisp. At first they think they're clever for not doing lispy things, then they realize. (See Python, Java, C++, Ruby especially).

I assume you have Cygwin installed on these Windoze boxen; after all, if not, what's the point?

Install either clisp (interpreted only) or sbcl (interpreted, compiled or "incrementally compiled", which gives you the best of both) or both. sbcl may have a one-time initial build dependency on clisp, I can't remember. With sbcl in particular, it's  amazing to think of all the power in the universe in the palm of kids' hands. These are both Common Lisp, the full-feature do-it-all lisp.

Or research the state of scheme, which after all is lisp designed for teaching; I'm not au courant. The GNU variant is called guile.


I see there are numerous replies already, though I haven't read them yet. Beware! Any answer that is not "lisp" is Just Wrong. You are not doing the kids a favor by introducing them to lousy languages. They'll get enough of those in industry...
-- 
The Mailing List for the Devon & Cornwall LUG
http://mailman.dclug.org.uk/listinfo/list
FAQ: http://www.dcglug.org.uk/listfaq

---