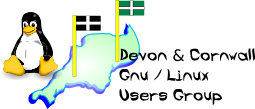 [ Date Index ] [ Thread Index ] [ <= Previous by date / thread ] [ Next by date / thread => ]
Re: [LUG] Simple programming language
Subject: Re: [LUG] Simple programming language
From: Philip Hudson <phil.hudson@xxxxxxxxx>
Date: Sun, 17 Nov 2013 11:51:40 +0000
Delivered-to: dclug@xxxxxxxxxxxxxxxxxxxxx
Dkim-signature: v=1; a=rsa-sha256; c=relaxed/relaxed; d=gmail.com; s=20120113; h=mime-version:sender:in-reply-to:references:from:date:message-id :subject:to:content-type; bh=HSttE81CHhvPRbICBCEhzkEV4j3ZzGILDk4icCf+SBs=; b=pwYhh3lxfqscEVWLP5ZSpIPkhfuted0NRWOoC78ulz2cFWISSr0UShcq9+JT7qugxL l3pzwna9BSzeHOvJbHqn9SMl5PR0PlT09MXmrtkC1RL2FESaRDSAD9muz3RD8YoFTDRe aDFEIi33gOhOeQ0tHgUrN6C+WCp7+OcRUZe3PSCKKsSMBDhDiBhAeU2n98e16CxTVGH2 JktDXTCLZZeIol9vu+eMb7VFNeIxwwUiVKSspS33YXcfUcqNI6sfLRtRWPbrLzD4+s45 /L4rcSJUNfd39wGs37UdB2ho4i25owG9UFWse9oe2CfEG0gIxjCqVK94Dh8CB7t4w04E an7g==
---
Seriously, for teaching kids text-mode programming, whatever language you choose, at least make sure you get this much lispiness:


1. A read-eval-print loop (REPL). Essential for interactive, exploratory, experimental "live" programming. This is standard with most interpreted languages; even a shell is a kind of REPL. (Not a very good one.)
2. Dynamic type system.
3. Strong type system. A lot of people think that you can't have both; they're wrong.
4. Garbage collection. Again pretty much standard now.
5. Integrated debugger with restarts.
6. Tracing.
Would-be-nice: OOP, namespaces, package system, exceptions.
BTW, you know that they're already doing Smalltalk when they change things in Scratch? Mainly just inserting constants into already-written ST code templates. Smalltalk meets all the above requirements very nearly as well as lisp, though it seems wrong not to use the Smalltalk (GUI) class browser if you're going to do even text-mode Smalltalk.
Python fits the bill, and so does Ruby (I think). Not sure about Groovy's type system.
-- 
The Mailing List for the Devon & Cornwall LUG
http://mailman.dclug.org.uk/listinfo/list
FAQ: http://www.dcglug.org.uk/listfaq

---