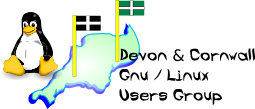 [ Date Index ] [ Thread Index ] [ <= Previous by date / thread ] [ Next by date / thread => ]
Re: [LUG] ISP problems??
Subject: Re: [LUG] ISP problems??
From: Philip Hudson <phil.hudson@xxxxxxxxx>
Date: Fri, 1 Nov 2013 14:39:18 +0000
Delivered-to: dclug@xxxxxxxxxxxxxxxxxxxxx
Dkim-signature: v=1; a=rsa-sha256; c=relaxed/relaxed; d=gmail.com; s=20120113; h=mime-version:sender:in-reply-to:references:from:date:message-id :subject:to:content-type; bh=Resgr61jRC0+3v7goo/qmMHQgj/zWsw4EwL+fQOQIVI=; b=Bnj55ihTOVFhGh10s52V9QNXQgTvZwRaFq1wWQEl4+6LzfY7xSTxje1iDMH1zvTSeM kEVU9t20FLBHO3hkxgK3DOFazm7MSwWaTnmUZuIAgTKooPhL2DcOfrtDJmcQEE7zcuNp DMybHgCp1FEGPzt5aUdYp75tHtL+NtrsXvWqSUAepUYfOyY+4JOw8bJRSNN0tmcKST8x tVtN/2I1YbujtBmXmDvKcMNKc9VC2pyAoppcCC504q1ML7LU281S9KvLRdzJdhxZPM9+ YoFs6CLlu5tWkjGjScebuMGoD2AtLzMi6/r2sFQUSSVT1dMU8V/jx8kxNjXmUsiK/Bnq y7mw==
---
I'm on Zen, broadband only. I would go so far as to say that I am very happy with them. The only time in four+ years they've come close to being in the wrong or negligent they gave me a nice freebie; the rest of the time, they're obviously competent at all levels and (precious thing!) they communicate well with the customer, keeping you informed of progress. They also follow up well and make sure they understand in detail if there's even a hint that you might not be happy.

-- 
The Mailing List for the Devon & Cornwall LUG
http://mailman.dclug.org.uk/listinfo/list
FAQ: http://www.dcglug.org.uk/listfaq

---