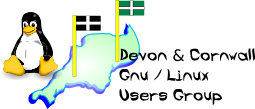 [ Date Index ] [ Thread Index ] [ <= Previous by date / thread ] [ Next by date / thread => ]
Re: [LUG] Google+
Subject: Re: [LUG] Google+
From: Daniel Robinson <manipula@xxxxxxxxx>
Date: Thu, 1 Sep 2011 14:32:53 +0100
Delivered-to: dclug@xxxxxxxxxxxxxxxxxxxxx
Dkim-signature: v=1; a=rsa-sha256; c=relaxed/relaxed; d=gmail.com; s=gamma; h=mime-version:in-reply-to:references:date:message-id:subject:from:to :content-type; bh=dEunHUUSvIM6JaAk6DfjYTCHyGIeEnVo7MkzdEwEtaE=; b=OSZmXSw+P0HmU7wUUkGxcDe5SgPCBnwjXqyz2pefx5328nEIEicFr33DIWXvel/IFh tlcXMKtWPGRRo1Idr2pqulb+Te6T6LmZebwC1ERJP+CgvZKi9x0ToThCOuTPzlzumSn6 muYORA90bpMsU+utuoxCFIZbjAvuIZNBVZrDs=
---
On 1 September 2011 14:10, Henry Bremridge
<henry.bremridge@xxxxxxxxx>
wrote:
On Thu, Sep 01, 2011 at 01:18:49PM +0100, Daniel Robinson wrote:
>
> Â ÂI think it is a small price to pay for such great applications and
> Â Âservice.
>



As long as you know what you are paying.

For comparison

Market cap of Google: $174bn is more than HSBC, Barclays, RBS and Lloyds
Bank. Combined

Therefore investors in general seem to believe that information obtained by
Google is worth more than all the profit from loans, mortgages, bank
deposit of the big 4 banks.



--
Henry
Photocopies or faxes of my signature are not binding.
This email has been signed with an electronic signature in accordance with subsection 7(3) of the Electronic Communications Act 2000.
Digital Key Signature: GPG RSA 0xFB447AA1 or 0x3184D537
Smime Fingerprint 98:24:AE:F7:D1:D6:E5:A0:F0:55:2F:40:42:5F:46:24:F9:52:f4:30
Thu Sep Â1 14:10:14 BST 2011


--
The Mailing List for the Devon & Cornwall LUG
http://mailman.dclug.org.uk/listinfo/list
FAQ: http://www.dcglug.org.uk/listfaq


So apple computers are richer than the US government, does that make it not okay to buy an iPhone.

-- 
The Mailing List for the Devon & Cornwall LUG
http://mailman.dclug.org.uk/listinfo/list
FAQ: http://www.dcglug.org.uk/listfaq

---