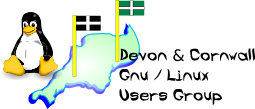 [ Date Index ] [ Thread Index ] [ <= Previous by date / thread ] [ Next by date / thread => ]
Re: [LUG] Web hosts and DNS
---

I have just rung Nominet and a very nice lady explained that A good Host would at your leaving request change you to your new host's DNS but even after 4 requests they wont.
So I got the legs chopped off me when I got shirty.

Â11.75 paid I will be back up again soon.

Trading standards are the Next port of Call.



On Wed 23/06/10 2:37 PM , Steven CÃtà steven.cote@xxxxxxxxx sent:

Have I made a mistake in assuming they are in charge still of My DNS entry? Is this what I have been paying for the past three years (Â23.50/year).


Or should they have done the Correct thing and when I left them pointed DNS to my new hosts Streamline.net.

Comment very much appreciated



It's been a few years since I worked for an ISP, so my knowledge of how things work may be a little fuzzy (especially since domains weren't my dept.), but this is what it looks like. Anyone who feels they know better, please chime in.

Taking a quick look at your domain via 'whois', it seems on the 23rd they withdrew all the data on the domain itself. So it's still registered, but there's no registrar information or more importantly, no name servers listed. Basically this means it doesn't work and it's not going to. There's still an ip listed on the A record, but I'm not sure if it's the right one or not (it's blocked from where I am at the moment).

When you switched hosting providers, it looks like you didn't take your domain name with you (which is pretty typical). It's important to remember that hosting and dns services are not the same thing, though they're oftem bundled together. I do remember it was pretty common for our customers to have their domain with us, but their hosting elsewhere.

I can't remember what the rules are for changing registrars, but worst case scenario may be that you have to wait for the registration to expire (15/06/11) and then reregister it. More likely though, you should be able to transfer the domain to your new provider since there isn't any listed registrar.

Your best bet would be to ring up Streamline and ask them what your options are. I suspect they may tell you to transfer the domain to their dns servers, and to do that you have to get Simple to do it for you. I may be wrong though, and they may be able to pull it in since there's no regstrar listed on the domain.

-- 
The Mailing List for the Devon & Cornwall LUG
http://mailman.dclug.org.uk/listinfo/list
FAQ: http://www.dcglug.org.uk/linux_adm/list-faq.html

---