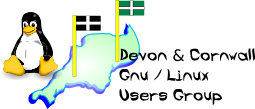 [ Date Index ] [ Thread Index ] [ <= Previous by date / thread ] [ Next by date / thread => ]
Re: [LUG] Permissions problem
---

On 15/04/10 09:15, Simon Waters wrote:


NW wrote:



Although I'd be tempted to upgrade.

I don't see the point in running versions of Ubuntu that are more out of
date than Debian Lenny. The only advantage I see to Ubuntu over Debian
is it is more up to date than Debian, if you run old versions you have
all the disadvantages of Ubuntu (i.e. more bugs) and don't even get the
advantage of more up to date software.

To be fair, Ubuntu 8.04 is still the current LTS version of Ubuntu [1], at least until the end of the month. It's supported until April 2011 on the desktop and April 2013 on the server. Even 6.06 LTS is still supported on the server until June 2011.
Upgrading at the moment would mean either upgrading to Ubuntu 8.10, then 9.04 and then to 9.10 (or doing a reinstall of Ubuntu keeping the home directories etc). Otherwise Neil could upgrade to Ubuntu 10.04 Beta 2 (which is a direct upgrade from LTS to LTS release).
If it was me though I'd hang fire until the release of Ubuntu 10.04 LTS on 29th April [2].
I must admit, I'm sure I'm only the only one who thinks that maybe a couple of weeks between beta releases, release candidate release and the final release is a bit short. Although I've found Ubuntu 10.04 LTS Beta 2 to be reasonably stable I'm sure it's not completely stable which is what I'd expect for an LTS release.


But I suppose there's always Debian Stable.

Rob

[1] https://wiki.ubuntu.com/Releases
[2] https://wiki.ubuntu.com/LucidReleaseSchedule


--
The Mailing List for the Devon & Cornwall LUG
http://mailman.dclug.org.uk/listinfo/list
FAQ: http://www.dcglug.org.uk/linux_adm/list-faq.html


---