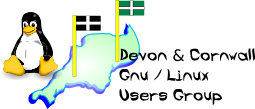 [ Date Index ] [ Thread Index ] [ <= Previous by date / thread ] [ Next by date / thread => ]
Re: [LUG] network cards for booting off a network
---

-----BEGIN PGP SIGNED MESSAGE-----
Hash: SHA1

Paul Sutton wrote:


Hi

How can i tell if a network card is able to boot off a network,? i know
some have sockets for boot roms, but do these roms come as standard on
cards now.



If the case of cards with sockets then you need a ROM with either PXE or
EtherBoot. Not RPL.

Getting hold of such ROMs can be tricky.



just thought as the server has arrived for the lighthouse nad they have
more clients,  some monitors, etc,  so i guess its a case of booting the
computers over the network,  do i set it to do this in the bios,  if
that is the case i assume if the bios option is there, then the boot rom
thing to do it, is there too.



If the NIC is onboard then there will typically be PXE support.
Unfortunatly the details of how you enable this depend a lot on the
board in question.

With some boards you can just select "LAN" from the boot order menu.
With others you first have to switch it on elsewhere in the BIOS.
Sometimes you have to then do a save and exit then go back into the
BIOS set up routine. Worst case you need to turn on the network boot
(which may be called "Network ROM"). Then power cycle the machine...

-----BEGIN PGP SIGNATURE-----
Version: GnuPG v1.4.9 (GNU/Linux)
Comment: Using GnuPG with Mozilla - http://enigmail.mozdev.org

iEYEARECAAYFAku027QACgkQsoRLMhsZpFfSCwCeLgQ/6zVM+UQs7QQLBvaTcNl7
e4oAn26QGf5NtX4O/OGtMAE8qMz661+K
=eNww
-----END PGP SIGNATURE-----



--
The Mailing List for the Devon & Cornwall LUG
http://mailman.dclug.org.uk/listinfo/list
FAQ: http://www.dcglug.org.uk/linux_adm/list-faq.html


---