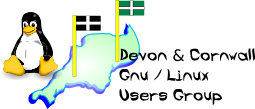 [ Date Index ] [ Thread Index ] [ <= Previous by date / thread ] [ Next by date / thread => ]
Re: [LUG] OT: Windows Version Numbers, was: [Fwd: Tech changes 'outstrip' netbooks]
---

On 29/12/09 12:05, Rob Beard wrote:


Grant Sewell wrote:



Very interesting. I would have thought the versions would be:

Windows NT4 = 4
Windows 2000 = 5
Windows XP = 5.something
Windows Vista = 6
Windows 7 = 7

Grant




Yep that's how it works. IIRC Windows 95 was Windows 4.0.950 or
something like that, with Windows 98 and ME also 4.something.



You forget that NT was a totally separate kernel to the Win9x line.

See:
http://smokejami.multiply.com/journal/item/3
http://support.microsoft.com/kb/189249
http://en.wikipedia.org/wiki/History_of_Microsoft_Windows


NT (platform ID 2) started with 3.1, so I guess it's considered a fork of the original Win3.x line, even though it has a very different architecture. Apparently they tried to unify the two with 95, but failed badly.
Win9x and WinME are all version 4.x of the original Win3.1 line (platform ID 1). Looks like they tried to keep the numbering of the parallel 9x and NT lines the same.
Put winver into start->run to get the version number. Notice that XP and Vista always report their version as "NT x.y.z". Platform ID 1 stopped with WinME (thank goodness). Win2000 is NT 5.0, XP is NT 5.1, Server 2003 was NT 5.2. Vista is NT 6.


(WinCE is platform ID 3 btw).

--
The Mailing List for the Devon & Cornwall LUG
http://mailman.dclug.org.uk/listinfo/list
FAQ: http://www.dcglug.org.uk/linux_adm/list-faq.html


---