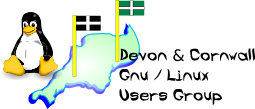 [ Date Index ] [ Thread Index ] [ <= Previous by date / thread ] [ Next by date / thread => ]
Re: [LUG] OHP required for water cooled DIY projector project
Subject: Re: [LUG] OHP required for water cooled DIY projector project
From: Max Siegieda <maxsiegieda@xxxxxxxxxxxxxx>
Date: Wed, 10 Jun 2009 18:50:48 +0100
---
the LCD wont be projecting on it's own, it'll have that 275W lamp over there to help it along, should manage



On Wed, Jun 10, 2009 at 6:40 PM, Gordon Henderson

<gordon+dcglug@xxxxxxxxxx>

wrote:
On Wed, 10 Jun 2009, Max Siegieda wrote:



> not a stripped down laptop screen unfortunately, as that would require a
> controller card of some form which I cannot get. Instead i'm now trying to
> get a 13-15" monitor with a decent resolution on ebay, however if anyone in
> the local area has a 13"-ish monitor that will display 1024x768, or a 15"
> monitor that will display 1280x1024 then I would happily purchase it.
> Reasoning behind it is the projection area on this OHP is 10.5"x10.5",
> meaning a 13" monitor fits with 0.1" to spare, and a 15" could be used if
> programs are set to run in a window at 1024x768.



A valliant effort, I guess... But I doubt an LCD (or even a tube) screen
will be bright enough to project on it's own...

The old ones project through a fresnel lens via a transparency to the
prism and focusing lens - the newer ones have the bulb up top and project
down to the fresnel lens which in on-top of a mirror... Still needs a
transparency though.

Not sure how you're going to interface an LCD panel unless you take the
back and associated backlight stuff off...

However, not cheap, but

  http://linitx.com/viewcategory.php?catid=185&pp=115,185

however you can get "real" LCD projectors for those prices...

-- 
The Mailing List for the Devon & Cornwall LUG
http://mailman.dclug.org.uk/listinfo/list
FAQ: http://www.dcglug.org.uk/linux_adm/list-faq.html

---