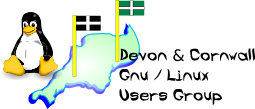 Devon & Cornwall Linux Users' Group
[ Date Index ][ Thread Index ]
[ <= Previous by date / thread ] [ Next by date / thread => ]
Re: [LUG] A bit OT - Networking/Security
---
---
"Ian P. Christian" wrote:



Virus scanning can be done on
emails entering the network via the Linux server



Yes, but you still have to do it on the clients to be safe, so
you could probably ignore doing this on the server, and spend
the money on decent virus product for the desktop machines.

Some of the network aware ones are very clever at getting
updates centrally, but I've been away from Windows long enough
to forget which was which.

--
The Mailing List for the Devon & Cornwall LUG
Mail majordomo@xxxxxxxxxxxx with "unsubscribe list" in the
message body to unsubscribe.


---
Lynx friendly