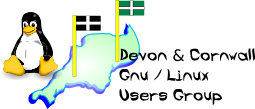 [ Date Index ] [ Thread Index ] [ <= Previous by date / thread ] [ Next by date / thread => ]
Re: [LUG] Security Thoughts
To: DC LUG <list@xxxxxxxxxxxxx>, Paul Sutton <zleap@xxxxxxxxx>
Subject: Re: [LUG] Security Thoughts
From: Grant Phillips-Sewell via list <list@xxxxxxxxxxxxx>
Date: Thu, 30 Mar 2017 12:37:03 +0100
Delivered-to: dclug@xxxxxxxxxxxxxxxxxxxxx
Dkim-signature: v=1; a=rsa-sha256; q=dns/txt; c=relaxed/relaxed; d=dclug.org.uk; s=1475831162; h=Sender:Content-Type:Reply-To:From:List-Subscribe:List-Help:List-Post:List-Unsubscribe:List-Id:Subject:To:Message-ID:Date:References:In-Reply-To:MIME-Version; bh=7LDdDrmGbQtQMFhduEBmEblvlxLQhkNA3j6rs/+TL9w=; b=2Pw1Lj8dszH1eFo6U0BtFM2gCH/OvleoUK73WmeIM1yegQFL6jQ9eRuzB7EYS61T8xYYBmu0/yv9y7gT7iGAVUaz60enzgu2fDFlhmS7j3bXjfsBT8fQ4Be0hUB5w3h3pw4pvi7aV3Tkg8QoVo6aG8VGTCo5Ud55XQ4lKeLdXjo=;
Dkim-signature: v=1; a=rsa-sha256; c=relaxed/relaxed; d=phillips-sewell-co-uk.20150623.gappssmtp.com; s=20150623; h=mime-version:in-reply-to:references:from:date:message-id:subject:to; bh=tk0qDzMmL9Q2pnZOwC6nsy3v5P6pQlCIqpI7GMs1rfE=; b=XXjDZ/xXdytvbOc3Lr0N03VoL2KchDZ1dlg/EcLTiTaIG2uZsxbJgtY6/hVU1G/abo ssUQHQVk4SaufQf4Ktc9EiFoItHP06Z1RVEYWRkQSbohOmZHyCcCfrH+CpN74I1+gIj4 HFOSsEOG7xfPmYhUv018HLjBaIDqFCguImTaEOMo55pWCXRna1S768dcLzy5tnOhSkDJ 6exCEVfjIhJhvR8k6oxpblumTWPhccY0A56vk1BisngNw63yI3+E1eq1QF68hvz6ZMhe JBDt8N6u/CDkv6OtQDy8c0G4u7ifqatx7dwtXRXpYHQVHU5zSMjKEYr7uvjhcZMcK/vm Wwdg==
---
Ubuntu does still have the root user, but by default it has no password and so can only be used interactively by an "administrative" user account using sudo.
In order to set a password for the root user, try this:
$ sudo passwd root
It is possible to completely remove the root user, and some distros that are designed to be completely locked down have done so. It takes quite a bit of work with setting up extra non-interactive accounts for services that need root access, fiddling with permissions, etc, but it can be done. Ubuntu has not done this.
Grant. :)
-- 
The Mailing List for the Devon & Cornwall LUG
https://mailman.dclug.org.uk/listinfo/list
FAQ: http://www.dcglug.org.uk/listfaq

---