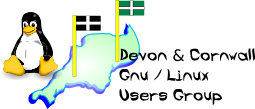 [ Date Index ] [ Thread Index ] [ <= Previous by date / thread ] [ Next by date / thread => ]
Re: [LUG] family hack jam - Barnstaple Apr 20
Subject: Re: [LUG] family hack jam - Barnstaple Apr 20
From: Tom via list <list@xxxxxxxxxxxxx>
Date: Tue, 21 Mar 2017 12:36:21 +0000
Delivered-to: dclug@xxxxxxxxxxxxxxxxxxxxx
Dkim-signature: v=1; a=rsa-sha256; q=dns/txt; c=relaxed/relaxed; d=dclug.org.uk; s=1475831162; h=Sender:Content-Type:Content-Transfer-Encoding:Reply-To:From:List-Subscribe:List-Help:List-Post:List-Unsubscribe:List-Id:Subject:In-Reply-To:MIME-Version:Date:Message-ID:References:To; bh=L5eWbZdUSsFhp01SSrmttlq4zDtW/qu5OEGT/WsNfzo=; b=CcEn9MwdTyHpPEeap05R3wLLlt2AeIInruIiKo6ZoAvPjMBbhS3BGFxCxe5bGAg9ZQ9kspa2F0faSN8OWm4phGdbxlPXQl5gbuw78o0/icWpCEHVvBqn+EjeX+N8p6ytsJAhN5LcZFLP65Wbb42EH5oD64IcGAJrZBNm71ebFC0=;
Dkim-signature: v=1; a=rsa-sha256; c=relaxed/relaxed; d=googlemail.com; s=20161025; h=subject:to:references:from:message-id:date:user-agent:mime-version :in-reply-to:content-transfer-encoding; bh=nu4v76IOaFUQcFn2voby9yGbQkA3w7Mo4Z68vtK27Ug=; b=O1r0mnbijia9tGpUBtAw6kwl++r08COlu1PxsL9i1HNEFHqaWavEgljI20ZLCciTrS xXw98EvVI1xFg8CwJxGtfjd0//iKxwjSMdt9lPjnxEg6yQnmZId+t5h38BuQ2zm0lwEi 7Me0eK0ACV1Z5YF2E/e0ih19F4O6ZPTEGMrTfJVFBiHmIP6/lrFAtU6V+092d8UaLL7o Z68wx59nAMyne94WRqnm8uZKJ4nx6sNSjvJbYGz+tyPYtQwr/pMqK45ZvS3ypQ/ovQb8 cFS7r9vUSzZxBihwp5ti0VuEp0/VaLRJbsLmKkdrccM4BFkj6fZQ8PRdLPFF7m35dfDK h3tA==
---

On 21/03/17 12:09, Paul Sutton via list wrote:



On 21/03/17 11:59, M. J. Everitt wrote:



On 21/03/17 11:27, Paul Sutton wrote:



On 21/03/17 11:09, M. J. Everitt via list wrote:



On 21/03/17 09:53, Paul Sutton via list wrote:



Hi


Just found this on the Computing at school website


http://community.computingatschool.org.uk/events/5027


I know there are some members in North Devonso this could be something
to go along to,   maybe make a few contacts and spread the word about
the Devon and Cornwall Linux user group too

They have so far sold (well for free) 50 tickets so this potentially
shows there could be a scope for a regular Tech jam type event in
Barnstaple,


hope this helps

Paul





Well spotted Paul, will add that to next month's diary and make contact!
A bit of networking can't do any harm can it?! :]
Have sent a message to organisers, but seems all tickets are taken, save
perhaps teachers... ! 50 people is quite a lot - the 'guest list' looks
interesting too... !!

Cheers,

Michael.





Indeed,   I will see if I can add this to the related events page.
There are lots of events listed on the Computing st school forum, so I
would really encourage teachers to look in to signing up to this.

Paul



Good plan - letting people know there are organisations out there as
either providers or supporters (eg. whatever this eva foundation is, or
indeed 2times.do) who can take some of the load off, should be a major
plus factor for them! And then the Jams can provide ongoing support and
facilities to keep the activity going!

MJE




This is what i would like as the overall outcome, a wider community, try
and get as many people together with these technical skills and
expertise,  it means if someone  for example wants a website or specific
features, that community can help provide expertise for them.

It does seem there is a skills shortage,  quite which skills are short
is difficult to determine,  i think these  skills  are out there,   just
maybe not always on paper,    just people with experience and a drive /
passion for something.



Paul


Seems to be sold out - there is a 'waiting list' for 'teacher'! I've just done couple of online course on teaching with the RPi but nor sure I want to risk that yet!


Tom te tom te tom


--
The Mailing List for the Devon & Cornwall LUG
https://mailman.dclug.org.uk/listinfo/list
FAQ: http://www.dcglug.org.uk/listfaq

---