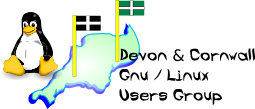 [ Date Index ] [ Thread Index ] [ <= Previous by date / thread ] [ Next by date / thread => ]
Re: [LUG] OT: Email addresses and web contact forms
To: list@xxxxxxxxxxxxx, Richard Brown <rich@xxxxxxxxxxx>
Subject: Re: [LUG] OT: Email addresses and web contact forms
From: Martin Gautier via list <list@xxxxxxxxxxxxx>
Date: Wed, 1 Mar 2017 15:38:33 +0000
Delivered-to: dclug@xxxxxxxxxxxxxxxxxxxxx
Dkim-signature: v=1; a=rsa-sha256; q=dns/txt; c=relaxed/relaxed; d=dclug.org.uk; s=1475831162; h=Sender:Content-Type:Reply-To:From:List-Subscribe:List-Help:List-Post:List-Unsubscribe:List-Id:Subject:References:In-Reply-To:Date:To:MIME-Version:Message-Id; bh=sg5k8PI6jiNU6xdNBKI62PX/pMICzVyC3EkwqKQSdxc=; b=WRe6XBUrMJwt3lpqrfvHVaA/xsM8k4Kv5Ck0rgd2wiPaPaKcnWM8VEuWiG/tKXav4w2dZ9AsUvrRxbTYM7wygA9j5UTxUlXLtvLqrsOYFkQgAHMQ8SQwZEiKKQB4eH2vHvYD/LdzOPzQ50rNsF0WyLhZwVz2UNAC/3p0x2ZzNNI=;
Dkim-signature: v=1; a=rsa-sha1; c=relaxed/simple; q=dns/txt; d=bnc3.mailjet.com; i=martin.gautier=3Dmyrnham.co.uk@xxxxxxxxxxxxxxxx; s=mailjet; h=message-id:mime-version:from:to:subject:date:list-unsubscribe:in-reply-to: references:x-csa-complaints:x-mj-mid:content-type; bh=CYISV8PGJeLqopyUjgCr8P7dwqs=; b=oAPr+A4LEVPhJ9bRQQxNFqoFcFNV78rgweiJcFMiFw9wzz/sxGkdKKM6v uQFPpNWlOy1RFIvfogy1TtMqIKKQ45xzm3Q+tvN4KudT7FWqjfG5UsHr5T1t 66JKJb36eIY/EuRBZI1J9PPaa+cSsE5wDLvYpprIJs1GLLMV8VtTUE=
---
On 01/03/17 15:22, Richard Brown via list wrote:

Does anybody know anything about web contact forms please? The issue is spam and spf records. If I have a web contact form and my email is rich@xxxxxxxxxx. If I send the contact from results to that email address should I then use a dummy email address as the from email for the smtp purposes. Not sure that I am explaining this very well. But if anybody understands the question and can ask it better that would be really helpful. The reason I am asking it is that at work loads of our emails are being called spam now.
In principle you should use "noreply@xxxxxxxxxx" or "website@xxxxxxxxxx" or similar - yes a dummy email address.

The rest of it is more complicated:

Is SPF set up for sending? Who hosts the mailboxes? Is SPF being checked on inbound? If so, what happens to failures? What mail routing & storage software are you using?


-- 
The Mailing List for the Devon & Cornwall LUG
https://mailman.dclug.org.uk/listinfo/list
FAQ: http://www.dcglug.org.uk/listfaq

---