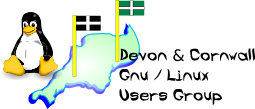 [ Date Index ] [ Thread Index ] [ <= Previous by date / thread ] [ Next by date / thread => ]
Re: [LUG] Cheap tablet
Subject: Re: [LUG] Cheap tablet
From: Neil via list <list@xxxxxxxxxxxxx>
Date: Mon, 27 Feb 2017 11:57:31 +0000
Delivered-to: dclug@xxxxxxxxxxxxxxxxxxxxx
Dkim-signature: v=1; a=rsa-sha256; q=dns/txt; c=relaxed/relaxed; d=dclug.org.uk; s=1475831162; h=Sender:Content-Type:Content-Transfer-Encoding:Reply-To:From:List-Subscribe:List-Help:List-Post:List-Unsubscribe:List-Id:Subject:In-Reply-To:MIME-Version:Date:Message-ID:To:References; bh=7Vf1bUE92pdmi/qsR0fmB0yKeEcfFDWnut8xHF7MTMw=; b=Nv0tsijeP8p87hJ8pAmTjMnK765OJ7Xx2qYd/XLoUMeZZxtmJF4IiMOZkrnKZZSDXQHttOgLq9+abe8LKh7xnkQEWBlq/pleImT9KXydjoc1sDJsQZuo6sQWH6v5nCWmSxO1GQqVoeWvWkBekqvO+7JjwW36kJXhJ6JHACXGgrA=;
---

On 27/02/17 11:51, Joseph Bennie wrote:




Hi Neil, Iâd keep your money in your pocket. buy a paper, a nice pen and enjoy the 
crossword.




Neil

--

LOL. You could be right. As it happens I do enjoy crosswords. I do the Telegraph cryptic puzzle every day. But I don't buy the paper, I print off a copy of the puzzle and use that. Much cheaper than the paper.


Neil


--
The Mailing List for the Devon & Cornwall LUG
https://mailman.dclug.org.uk/listinfo/list
FAQ: http://www.dcglug.org.uk/listfaq

---