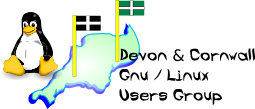 [ Date Index ] [ Thread Index ] [ <= Previous by date / thread ] [ Next by date / thread => ]
[LUG] List Changes
To: Devon/Cornwall GNU LUG <list@xxxxxxxxxxxxx>
Subject: [LUG] List Changes
From: Gordon Henderson via list <list@xxxxxxxxxxxxx>
Date: Fri, 17 Feb 2017 06:54:16 +0000 (GMT)
Delivered-to: dclug@xxxxxxxxxxxxxxxxxxxxx
Distribution: world
Dkim-signature: v=1; a=rsa-sha256; q=dns/txt; c=relaxed/relaxed; d=dclug.org.uk; s=1475831162; h=Sender:Content-Type:Content-Transfer-Encoding:Reply-To:From:List-Subscribe:List-Help:List-Post:List-Unsubscribe:List-Id:Subject:MIME-Version:Message-ID:To:Date; bh=BCbhMEDiMknbHZ3Rba0S7JUvfMok+xQ4oZngTOOpZ8Y=; b=NuqnO4a3/i1a/ADtLn+cWm/Y+yCXu4fufZQJdq1EL6+QGVrTd1kOvIu9qdlXLIU2SgxoMdkPjtdokyO+VzO+V+1rPw40udIdctywSev0hfNjrZJt9/DYe7SWXlvDitVw1Yk0FIj5ykbA0qfzzq/aa5TtidkfWszFVnS/o6PlaUg=;
---
At the start o the year, Jan 4th to be precise, the way the list sends emails out changed.
It's now terrible. It changes names and email addresses ("via list" - what?) and makes reply-to broken.
Can whoever did this explain why and what the reasoning was behind it? No other mailman list I use (or run) works like this. It's bloody annoying.


Gordon

--
The Mailing List for the Devon & Cornwall LUG
https://mailman.dclug.org.uk/listinfo/list
FAQ: http://www.dcglug.org.uk/listfaq

---