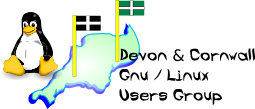 [ Date Index ] [ Thread Index ] [ <= Previous by date / thread ] [ Next by date / thread => ]
Re: [LUG] Retro computers at the Paignton Tech Jam ...
To: Devon/Cornwall GNU LUG <list@xxxxxxxxxxxxx>
Subject: Re: [LUG] Retro computers at the Paignton Tech Jam ...
From: Gordon Henderson via list <list@xxxxxxxxxxxxx>
Date: Fri, 17 Feb 2017 06:51:14 +0000 (GMT)
Delivered-to: dclug@xxxxxxxxxxxxxxxxxxxxx
Distribution: world
Dkim-signature: v=1; a=rsa-sha256; q=dns/txt; c=relaxed/relaxed; d=dclug.org.uk; s=1475831162; h=Sender:Content-Type:Content-Transfer-Encoding:Reply-To:From:List-Subscribe:List-Help:List-Post:List-Unsubscribe:List-Id:Subject:MIME-Version:References:Message-ID:In-Reply-To:To:Date; bh=d/Wjoi5Hy+pdYuRlzM/durP9xpRabIH6MpPSgY2Mkjs=; b=PKgoQ7wkNY6WdhbwMKeEc6cSmTATMcY3ZkMoOoYml/QnhFyAybVHXjKEPzIo3/X8oLhR+n2gasldqaNN6Nl2IpZ7CZCdp/FanK73gPBA4GjtUkbJurVxKRM+JLFVcxm+nhHvN+EM4HOiVnB+2EZesw74H/jcaHjdTPWaCMHc22E=;
---

On Thu, 16 Feb 2017, Andy Wills wrote:


Did you manage to fix it? Guessing it was possibly an old capacitor in the PSU? Might bring up my tricked-out BBC B next month, with a Compact Flash hard drive upgrade.
I've not fixed it. Don't really care enough about it right now, but I found many people on ebay selling a 3-capacitor bundle to refurbish the PSU which only costs a few quid, as well as others offering to exchange it for a refurbished one for a few quid more. I might fix it and sell it on. I never was that enthused by the BBC Micro - it was fun at the time.


Gordon






On Sat, Feb 11, 2017 at 05:43:40PM +0000, Gordon Henderson via list wrote:




Great fun!

... until they catch fire. Ah well.. That's old computers for you.

Gordon

--
The Mailing List for the Devon & Cornwall LUG
https://mailman.dclug.org.uk/listinfo/list
FAQ: http://www.dcglug.org.uk/listfaq







--
The Mailing List for the Devon & Cornwall LUG
https://mailman.dclug.org.uk/listinfo/list
FAQ: http://www.dcglug.org.uk/listfaq

---