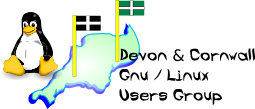 [ Date Index ] [ Thread Index ] [ <= Previous by date / thread ] [ Next by date / thread => ]
Re: [LUG] Linux Training
To: Devon/Cornwall GNU LUG <list@xxxxxxxxxxxxx>
Subject: Re: [LUG] Linux Training
From: Gordon Henderson via list <list@xxxxxxxxxxxxx>
Date: Mon, 13 Feb 2017 15:44:14 +0000 (GMT)
Delivered-to: dclug@xxxxxxxxxxxxxxxxxxxxx
Distribution: world
Dkim-signature: v=1; a=rsa-sha256; q=dns/txt; c=relaxed/relaxed; d=dclug.org.uk; s=1475831162; h=Sender:Content-Type:Content-Transfer-Encoding:Reply-To:From:List-Subscribe:List-Help:List-Post:List-Unsubscribe:List-Id:Subject:MIME-Version:References:Message-ID:In-Reply-To:To:Date; bh=8WcURovlbEgrD8bQGanvRpGU2B9a1QX4jpeC+zJ0c/o=; b=bPha9UYk+uDKgadhZ98MNz1KRNUdSn9o8uAkXsqHrtr0QqWbWUv/G3P6l0TUM8WWbixBzShwCNhIPYEZTvemygqDrIhhYVp1VdT29BGEe8Jh0WWXNPUoTo68j2ENSlYhhxnypWfX6itREHnI1BkKZ6/o0u44GOvUvPds7SPh2pA=;
---


I've taught people "Linux" in the past. Even been paid for it.

Here's the issues: Which Linux?


There are many. e.g. Red Hat, Debian, Ubuntu, SuSE and 1000's of derivatives.


Then there's the window manager. Or even a Desktop Environment.


Use the GUI (which GUI, see above), or the command-line (which shell, there are as many as there are GUIs)
These days I tell people (who want something other than MS Winows) to get a life and buy a Mac.


Gordon

--
The Mailing List for the Devon & Cornwall LUG
https://mailman.dclug.org.uk/listinfo/list
FAQ: http://www.dcglug.org.uk/listfaq

---