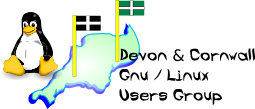 [ Date Index ] [ Thread Index ] [ <= Previous by date / thread ] [ Next by date / thread => ]
Re: [LUG] pcdos boot to linux
To: Joseph Bennie <jay@xxxxxxxxxxx>, "list@xxxxxxxxxxxxx" <list@xxxxxxxxxxxxx>
Subject: Re: [LUG] pcdos boot to linux
From: Tom via list <list@xxxxxxxxxxxxx>
Date: Sun, 12 Feb 2017 17:34:11 +0000
Delivered-to: dclug@xxxxxxxxxxxxxxxxxxxxx
Dkim-signature: v=1; a=rsa-sha256; q=dns/txt; c=relaxed/relaxed; d=dclug.org.uk; s=1475831162; h=Sender:Content-Type:Content-Transfer-Encoding:Reply-To:From:List-Subscribe:List-Help:List-Post:List-Unsubscribe:List-Id:Subject:In-Reply-To:MIME-Version:Date:Message-ID:References:To; bh=pf8mklSze5+Q3iuizK59Cr1RRrDW31zEJnpYIbS39nc=; b=PmYORKaDYSTm2YOx4rMpb+DTP/ea6l1vcibXL2qX57CEXfJlTtANa2tVtqM1sk1lLdgnEOP3eHw09ijI8MC6lnOBv24VoCVRwdsFXbzwcnxutea6nHBX1LotRHUvtggeE1IaaXAAQG/j4Pzt50lgrkkXDI45t1yLUc3Vx9JFxho=;
Dkim-signature: v=1; a=rsa-sha256; c=relaxed/relaxed; d=googlemail.com; s=20161025; h=subject:to:references:from:message-id:date:user-agent:mime-version :in-reply-to:content-transfer-encoding; bh=8gab2aJNajuSVMBiw4VWkh3JnQFWlUrxRZlNBJ7WdRU=; b=bxv35PZCWtm3HlFVCvIq18q8awnKK4czkhF+ZpRBPDG47Kga6/Ee5zC1zv/gpIhSzl gmbD1P02dIIJTeTUZNan/A6dLsdOrIxVpNx6TOEPUbgGu/2KUWT9eeJGiWIcj+c/LEqq SwripPVbaJEj0P0ty8bToGiaSmwWqcqZhkbhJ4oTPzgk4o3PU7EqQUfI26acIB/FQ7UG H6IYCLnMzdWwMn6TaoSD9JSLPqIzt6cdExXmlf+W3Xjtb8qyoWaL+hYqZfYXmOovDoja KZsIU9fvJA9dHqUPQEKK5yXcIgfVhKho/K4UivPvKDQQa3srFzCKHQG0Mrs8UGnAIwUR pWog==
---

On 12/02/17 17:29, Joseph Bennie wrote:


check the bios for a dont boot usb or legacy usb (swich to modern mode) ,or treat 
usb as cdrom/floppy  also some (rare) boards only boot usb1 ... it may be that some 
options are concealed.

Sent from my iPhone




On 12 Feb 2017, at 17:24, Tom via list <list@xxxxxxxxxxxxx> wrote:

I've got a machine with pcdos on it and I can get it to boot from USB (no cd) I can 
see the USB from PCDOS so surely I should be able to run the boot process on the USB?

Tom te tom te tom


--
The Mailing List for the Devon & Cornwall LUG
https://mailman.dclug.org.uk/listinfo/list
FAQ: http://www.dcglug.org.uk/listfaq

They all seem to be set correctly - the machine is meant to boot from USB but I've tried 4 different USBs and different ISO's and none of them click. I have a virus so life is a bit fuzzy and I may be cocking things up but in theory I should be able to sidestep the boot process and from pcdos run linux from the USB - used to do this in the very old days ISTR....


Tom te tom te tom


--
The Mailing List for the Devon & Cornwall LUG
https://mailman.dclug.org.uk/listinfo/list
FAQ: http://www.dcglug.org.uk/listfaq

---