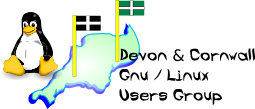 [ Date Index ] [ Thread Index ] [ <= Previous by date / thread ] [ Next by date / thread => ]
[LUG] Pi-Hole
Subject: [LUG] Pi-Hole
From: Simon Avery via list <list@xxxxxxxxxxxxx>
Date: Tue, 7 Feb 2017 19:53:12 +0000
Delivered-to: dclug@xxxxxxxxxxxxxxxxxxxxx
Dkim-signature: v=1; a=rsa-sha256; q=dns/txt; c=relaxed/relaxed; d=dclug.org.uk; s=1475831162; h=Sender:Content-Type:Reply-To:From:List-Subscribe:List-Help:List-Post:List-Unsubscribe:List-Id:Subject:To:Message-ID:Date:MIME-Version; bh=2ynX2qNhcKjEePpAKL1EaMpR1+y8fR8ZjBaluiEDOJk=; b=hJoL3OtB8qou+3Qp1Bqnm+W6Ei6Ci6jwtMAVd3+DiwW/sEb9O12u8tF7z4/X25fwHpBuWdeROk/CgM4kAn8Yh6Cqc2Vdl+qmmUnCElEKEN3rqb+hPYFmNHruFv/sYjOBfWUWnnnIjlYqxUoCeKQhKF+oErYCPGGDPqvIoCViwkQ=;
Dkim-signature: v=1; a=rsa-sha256; c=relaxed/relaxed; d=gmail.com; s=20161025; h=mime-version:from:date:message-id:subject:to; bh=i/VreS17sNu4nR1BBwuF7628ym2y/Q1GB9HtjYmApyk=; b=n3Q4IQOXlkaHe62ZkRqKX0Hst5JLVVP1q2nKeCZc39T547HS666y1w+fIyNYbiybCD urr164vICHrWEIDjsJnMLHxeLFb5YwRvt3ntYGavo8shpgDHVsJV0+nHw77ITZQZOL6D t0ATrsO9jGhHV7nzNjtURhq9HWVQ4ICFg16VBzN4kNCBCDHyd/HDlxsq7cLJYzdiPaoL fPBTcVLLgeHNQZvkp8Nj1n3zjii99C300hebcVDkM2TRUwzR0qPQvMX8oiH2IU5xtpBM yDgdV4VdG/QiG9lUGOEt1zaOxQBAauvYEKr/WEmujSbiBqsS8J7UvdBXqdYiWlajZZqJ PjBw==
---
I've had this running for a little while now - quite impressed.
https://pi-hole.net/
Nothing groundbreaking here - it's a DNS proxy that doesn't resolve blacklisted domains. What is good is that it'll work for an entire network, is super easy to set up, has a pretty web interface and 98,000 blocked domains in maintained lists. (You can whitelist/blacklist as you'd expect). It's just a simple idea done well.
I've now junked Ublock on my home browsers since this does it all - what's more it works for all devices on the network, including my phones - so no more annoying, flashing and misleading advertising designed to trick you on free apps.
1. Run the script (element of trust, or download it first and read it).
2. Answer some simple questions.
3. Update your router's dhcp server to point the DNS to this device
That's it. Nothing to install on any client that connects to your network.
Oh - and it works on all linux distros, no need for a pi...
S
-- 
The Mailing List for the Devon & Cornwall LUG
https://mailman.dclug.org.uk/listinfo/list
FAQ: http://www.dcglug.org.uk/listfaq

---