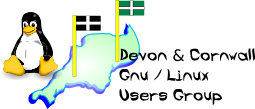 [ Date Index ] [ Thread Index ] [ <= Previous by date / thread ] [ Next by date / thread => ]
Re: [LUG] apt-get errors (Was: Re: Upgrades)
Subject: Re: [LUG] apt-get errors (Was: Re: Upgrades)
From: Martin Gautier via list <list@xxxxxxxxxxxxx>
Date: Tue, 7 Feb 2017 14:32:18 +0000
Delivered-to: dclug@xxxxxxxxxxxxxxxxxxxxx
Dkim-signature: v=1; a=rsa-sha256; q=dns/txt; c=relaxed/relaxed; d=dclug.org.uk; s=1475831162; h=Sender:Content-Type:Content-Transfer-Encoding:Reply-To:From:List-Subscribe:List-Help:List-Post:List-Unsubscribe:List-Id:Subject:In-Reply-To:MIME-Version:Date:Message-ID:References:To; bh=fDTlSiGOscNaR49+gQl9Uk9NxkEYpqufTw5spvsSFfs=; b=Eh7+RSuIwVYyESTijVKBGYbznMsmtLZ4bCPZ3WfCIHy5dBf5a6QazjiTCfrVswYsJbewcRjlx3l3Vub2dt4lxdnlJJvSe4Y5vUey12qcreJglJ3+UcyC5GnEOZkWJN93UByGo0AHUqE3yjlMxyl8Vb/1oN6tF9ZK+l8Xo6aRJPY=;
Feedback-id: 82.69.5.160
---



On 07/02/17 13:49, Julian Hall via list wrote:


Hi All,



On the subject of apt-get, fairly often I get errors whizz past but unless anything is fundamentally broken I tend not to worry. Now it's in my mind though, I just ran apt-get upgrade and - as it quite common - had the error 'Warning: No support for locale: en_GB.utf8'. Why would that be? Clearly as I'm in GB it does work so I don't understand the point of the warning.



Kind regards,

Julian

It might not be anything to do with apt problems. It might genuinely be a locale issue. Take a look at: https://help.ubuntu.com/community/Locale and have a fiddle...


--
The Mailing List for the Devon & Cornwall LUG
https://mailman.dclug.org.uk/listinfo/list
FAQ: http://www.dcglug.org.uk/listfaq

---