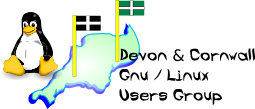 [ Date Index ] [ Thread Index ] [ <= Previous by date / thread ] [ Next by date / thread => ]
Re: [LUG] Adverts
Subject: Re: [LUG] Adverts
From: Neil via list <list@xxxxxxxxxxxxx>
Date: Fri, 20 Jan 2017 08:41:03 +0000
Delivered-to: dclug@xxxxxxxxxxxxxxxxxxxxx
Dkim-signature: v=1; a=rsa-sha256; q=dns/txt; c=relaxed/relaxed; d=dclug.org.uk; s=1475831162; h=Sender:Content-Type:Content-Transfer-Encoding:Reply-To:From:List-Subscribe:List-Help:List-Post:List-Unsubscribe:List-Id:Subject:In-Reply-To:MIME-Version:Date:Message-ID:To:References; bh=wr1lKilGn5i0aUEu6udHDqamSCSSmITyvjVp+GXsq5g=; b=In4QrTf5x4Fd6QQxrjew9/zuKC9oL860jD+1bL1+Vg3mHbbaBs7TGM3RRd8Jd2WXRmGPKMpHD7C6UchDyRKzijdrFaGLqZ5mjw/vi8IYrTD/ebsBm6PQ6oWrv5A3Gbw+TGAmDcpKk2UAdoFbSClIAgmWGVYrKH0CFs9x7z7WUR8=;
---

On 20/01/17 00:27, mr meowski wrote:



I won't comment on the adverts thing except to say that predictably, I
hate them with a vengeance and block them unilaterally, but a couple of
other things intrigued me, so:

Google Analytics is a powerful thing. Getting hard stats on pretty much
aspect of your web-facing presence is trivial these days. More
importantly, do you believe their claim, or even care? If so, why?



I have never used Google Analytics so don't know anything about it.




Disabling UEFI I would never have imagined being a blocking issue for
you... making linux install/play nice with full UEFI/secure boot support
is still borderline rocket science at this point. I would have presumed
you'd be in exactly the opposite camp - demanding a system that UEFI
could definitely be switched into legacy mode (effectively emulating the
old school BIOS mode and allowing USB boot, MBR disks and easy linux
installs). Am I missing something or do you have this entirely the wrong
way around?

Cheers


The only thing I have ever done with UEFI is make sure that secure boot was off. I have heard of legacy mode but just ignored it. So a request to turn it on is also ignored.
I use Xubuntu as my main distro and it just installs without any problems, so I just leave UEFI alone. Perhaps that is not a good idea?


Neil



--
The Mailing List for the Devon & Cornwall LUG
https://mailman.dclug.org.uk/listinfo/list
FAQ: http://www.dcglug.org.uk/listfaq

---