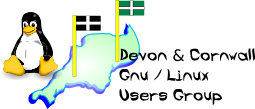 [ Date Index ] [ Thread Index ] [ <= Previous by date / thread ] [ Next by date / thread => ]
Re: [LUG] OT VDSL cable length
Subject: Re: [LUG] OT VDSL cable length
From: Martin Gautier via list <list@xxxxxxxxxxxxx>
Date: Thu, 5 Jan 2017 11:56:41 +0000
Delivered-to: dclug@xxxxxxxxxxxxxxxxxxxxx
Dkim-signature: v=1; a=rsa-sha256; q=dns/txt; c=relaxed/relaxed; d=dclug.org.uk; s=1475831162; h=Sender:Content-Type:Content-Transfer-Encoding:Reply-To:From:List-Subscribe:List-Help:List-Post:List-Unsubscribe:List-Id:Subject:In-Reply-To:MIME-Version:Date:Message-ID:References:To; bh=jGtJSzbvIv36Y7OBAWQNGB+Y6ZmjlZ01D/0xIxp3/XM=; b=yq6PXSOXvZwJuOYDr6mWc0AqupMALggzIH6iZ2gXVs1qWYo1UUZCDzZrNFOAnUlMD0oUMlcc/DMkRhO2CSukcOVeSnxrV+84cuG2+wPZM3hpkf6FllqWdmYsZJAC4XhX47kerlDxUcfyQGPxvj7jhOr1y8+DP9LgCsbZt4rVpoc=;
Feedback-id: 82.69.5.160
---



On 05/01/17 10:46, Simon Waters via list wrote:


Time to stick the router on the wall.

Anyone got any figures for RJ11 cable length impact on VDSL?

I see contradictory things, but my understanding is it is basically adding
to phone cable length, and I have SNR to burn for my VDSL.

That said I'm lazy, and will probably use the cable it came with but might
be good from a signal perspective to get it high above other things.

I was told by my ISP to keep the length short to preserve SNR. I used to have the router in my loft - some 4m away from the socket - without problems. BT changed something and my SNR dropped through the floor so had to move the router closer with a shorter RJ11 cable.


--
The Mailing List for the Devon & Cornwall LUG
https://mailman.dclug.org.uk/listinfo/list
FAQ: http://www.dcglug.org.uk/listfaq

---